So many people struggle to organise their kitchen. Mostly because it is a room that is filled with a lot of irregularly shaped things. Not only that, there are things that you have to have but you might not use them often. All of these things are reasons that it is hard to get the room organised the way you like it.
5 Organise your kitchen hacks
If you fall into someone who needs a better way to organise your kitchen, try these simple hacks to organise your kitchen. Create a room you want to be in and a space that is easy to cook in.
Make Space For Spices
Spices are extremely hard to organise. Some people buy the spice organisers but then they have to transfer all of their spices to special containers and they don't do it. So now there is an added thing in the kitchen that is cluttering things more.
The best way to organise your spices is to make a space just for them. One idea I like is to put a spice rack, that fits the spices in the original bottles. Use the inside of a cabinet door. This is a great way to save space that is otherwise wasted but it also organises at the same time.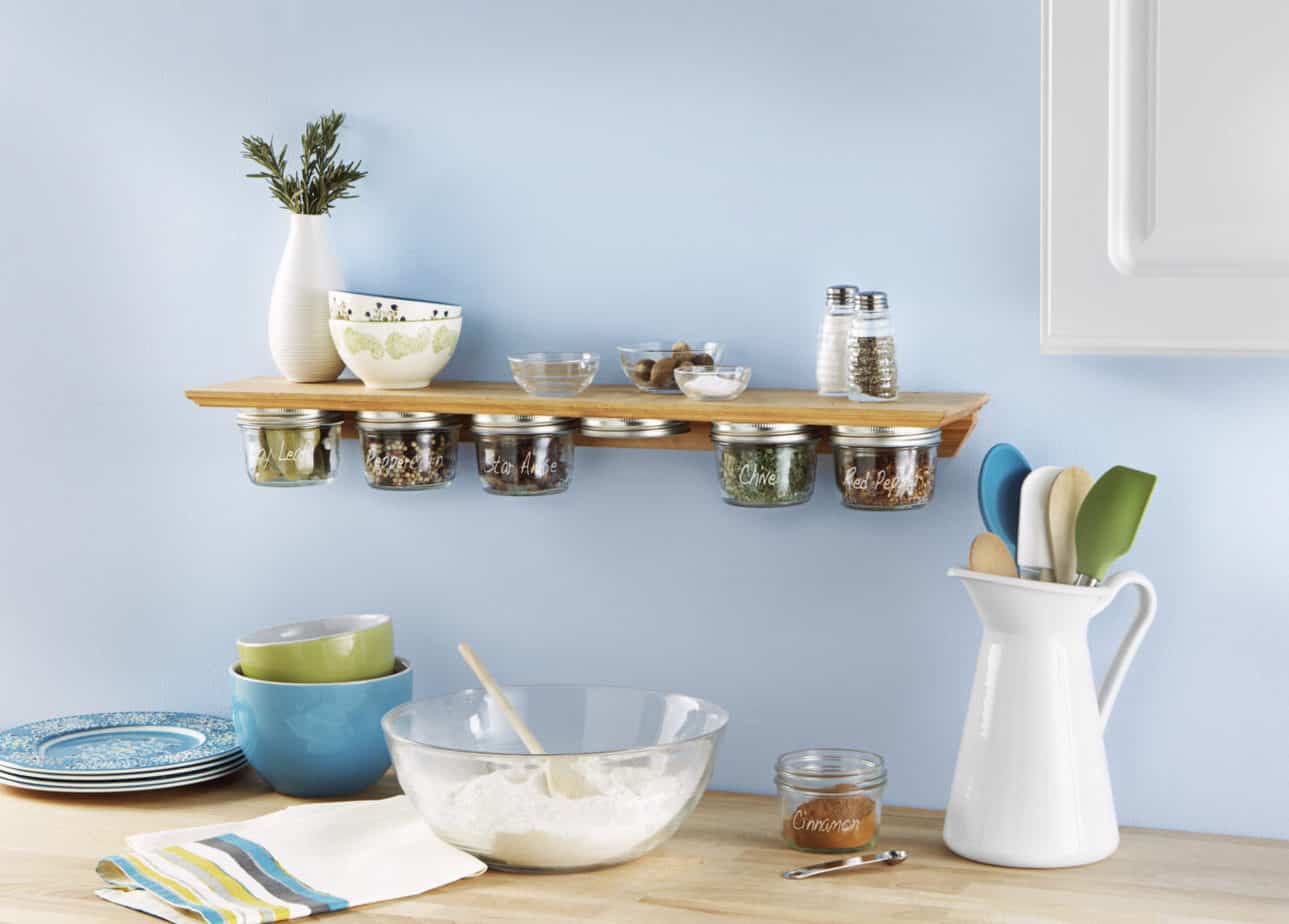 Make Shelves in Your Freezer
If your freezer is always a mess, it is because it is impossible to organise all those different bags. The frozen food bags never stack and everything slides all over. Then when you need something from the bottom, everything falls when you try to get it.
Use magazine racks to make shelves in the freezer. This gives you more space and everything stacks better. This is great if you store food in freezer bags that freezer flat.
Use Drawer Inserts
My last tip is to use drawer inserts. When using drawer inserts, all of the things in that drawer have a place. It keeps it all from mixing together to the point that you can't find them. 
Label It
Start a labelling system in the kitchen. Using labels on everything is a great way to see exactly what is in the container. No more guessing and taking a bunch of containers out just to find the right one. If you are storing containers in a drawer, put the labels on top so that you can see the labels when looking in.
Use a Curtain Rod to Hold Lids
Have you ever noticed that even when you have the pots and pans space completely organised, it is still a mess because of the lids? Use a curtain rod to organise the lids. Add the rod to the side of the cabinet. Then slide the lids in the space between the side and the rod. The handle will keep it from sliding through. Not only is this keeping the lids out of the way until it is needed, but it also uses that leftover space that would otherwise be wasted.
With a few tricks, you can save yourself time and organise your kitchen to have it look fabulous.
Win a set of ADDIS Drawer Storage Boxes
To help you get organised in the kitchen we have a set of ADDIS Drawer Storage Boxes to giveaway.
Prize: ADDIS Drawer Storage Boxes
To enter simply complete the Gleam widget below, all entries are optional and each one completed will gain you more entries into the random draw.
ADDIS Drawer Storage Boxes (AFFT)
Leaderboard