AD | Affiliate Links
Having a proper workspace matters a lot when it comes to being productive at work. Generally, when we are in the office, most of the essentials are already provided by the company. You can also add more stuff to it as you like to personalise it. But now that most of us work from home, we need to think about the stuff you need on our home workspace.
There are many things that make working from home a lot easier and doable. Making sure that your productivity doesn't go down just because you are working remotely is very essential. While most stuff is still not available because of the pandemic, there is still a lot you can add to your workspace at home.
A good computer or laptop
Whether you are working in the IT industry or any other industry, a computer is a necessary thing to have for everyone. If you are aiming to improve your work lifestyle, this is a thing you must add to your office space.
There are very fewer people in the world who aren't aware of how beneficial a computer can be. You can use it to do calculations, check your email or literally anything else you can think of. Having a laptop also makes you feel more professional and makes work easy to do.
You can get a ton of good brands in the market. Choose the one that best fits your personal needs. A laptop or a desktop is definitely worth investing in as it will come handy in the long run.
A planner or a notebook to write stuff
Just like a computer, a notebook is just something you have to have in your working area. Whether it is to note down things during a business call or to write down goals for the week, you will for sure need a notebook.
Planners are probably the best things humans have invented in a while. They are beautiful looking and they keep you super organised at the same time! You can plan your daily or weekly or monthly goals in these planners. They can be customised to anything you like.
Having a planner or notebooks help you stay organised. Everything is written down properly and you can always go back and read it in case you forget an important detail. You can also decorate any notebook that you have at home and use it for official purposes.
A perfect source of light
If you are someone who works night shifts a lot, this is probably the most important thing for you. Making sure that you always have the best lighting is a must for many different reasons.
First of all, good lighting keeps your eyesight healthy. Secondly, it's good to help you focus on the work and not worry about anything else. Working at a place where there is plenty of sunlight also keeps you positive while you work.
You can add a desk lamp to your table or choose a spot where there is always good lighting. After all, no one likes to work in the dark. That's why you definitely need to think about a good light source in your workspace.
A comfortable chair and a desk
If you are planning to sit at one place for long hours, you might as well make sure you are as comfortable as you can be. Getting a perfect desk chair is the best way to do that.
Setting up a desk and chair also gives you the feeling of being in the office. You can decorate your desk as you want and put a pillow on your chair for more comfort.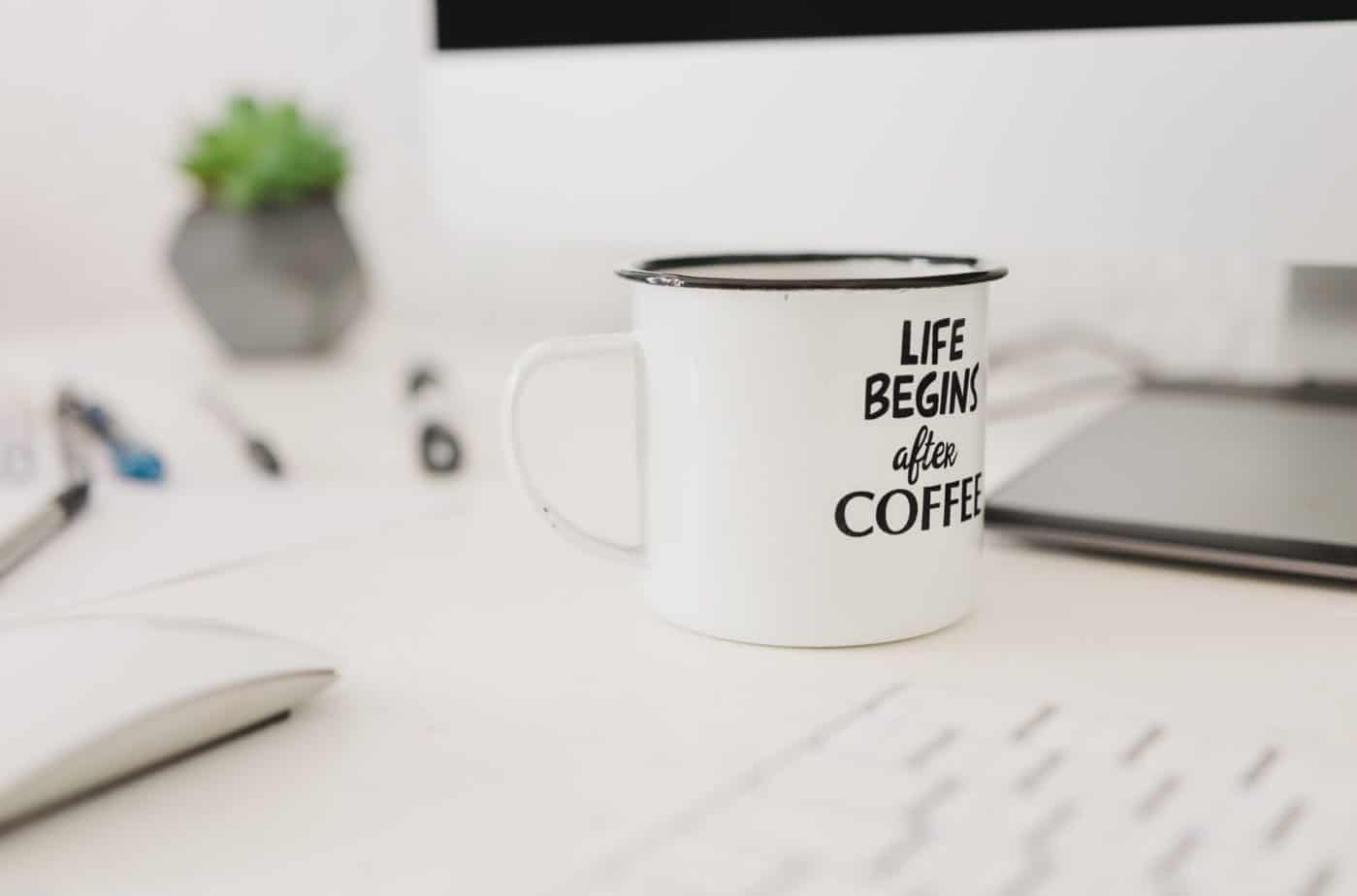 A coffee machine to keep you fresh all the time
Let's be honest. We all need at least one cup of coffee or tea throughout the workday. It's something we absolutely want to stay sane during the time we work.
Since we are stuck at home and can't make the usual coffee run, we can at least make it inside. Having a coffee machine will help you get your favourite drink any time you want. It will also make you feel refreshed and ready to handle your next due work.
Software or tools to keep in touch with colleagues
With work from home, it's not really possible to run to your colleague's desk and ask for help. What you can do is have other ways to communicate with them. This is to make sure you are never stuck anywhere.
It's important to be available all the time even if you are working from home. You can download software like Zoom, Skype or any other applications for meetings. You can also arrange calls once a day to stay updated with the work so far.
Awesome speed internet
Currently, there are no businesses that don't use the internet at all. With work from home being compulsory for most of us, it's become a need more than any other times in the past.
Uninterrupted internet from providers such as Windstream internet lets you stay updated with things happening in the team. You can read the news to understand what is happening in the world outside. It can be used for entertainment as well as professional purpose. 
Headphones for when you need to chill out for a minute
Not only headphones great for attending clients calls, but they also let you cancel out everything else around you. There are tons of audio tutorials too that you can listen to get inspiration.
There are tons of work playlists available on YouTube or other platforms that you can use. Headphones make working a lot easier as you can just plug them in and attend meetings with great audio quality. You can also listen to podcasts if you want. Overall, these are a really great thing to have on you while you work.
On reflection
Work from home is the best way to stay safe during a pandemic outbreak. Working productively depends a lot on the supplies you use. These essentials are suggested to make working easy and reduce the stress that comes with it.
Most of these things are pretty easy to buy while others are good things to invest in as they will be useful for a long time. By adding these to your workspace, you can make sure to stay positive and work like a pro.