We often do not need a large bathroom because we only use it for short periods and for things that do not require that much space to start with. The problem arises when we need space to store stuff and when we want to make it look amazing. Let's face it; we all want every room in our homes to look great. I have compiled a list of tricks that will make your small bathroom look better and utilise all of the space it has to offer.
3 Tricks to Use in a Small Bathroom
To bath or to shower
We are aware that showering saves a bunch of water which is always good but a shower takes up less space than a tub too. So what if you just cannot live without a bath every now and again? Simply install your showerhead right over a low profile bath. Further, enhance the space by opting for transparent shower doors installed on the edge of the bath.
If you decide to use just a shower you have another step you can implement to give the illusion of even more space. Along with the transparent doors, use the same tiles that are placed on the floor and run them through the shower too. By changing the tiles, you cut up the room, in essence.
Utilise vertical space
Floor space is not the only area open for use. Do you know that area above the toilet cistern that is just hanging there? Well, install shelves or a cupboard and you'll either have a space to put much-needed magazines and ornaments to add some character or over cistern storage space for clean towels, toilet paper, and cleaning chemicals. This can be done on every part of the wall you have open.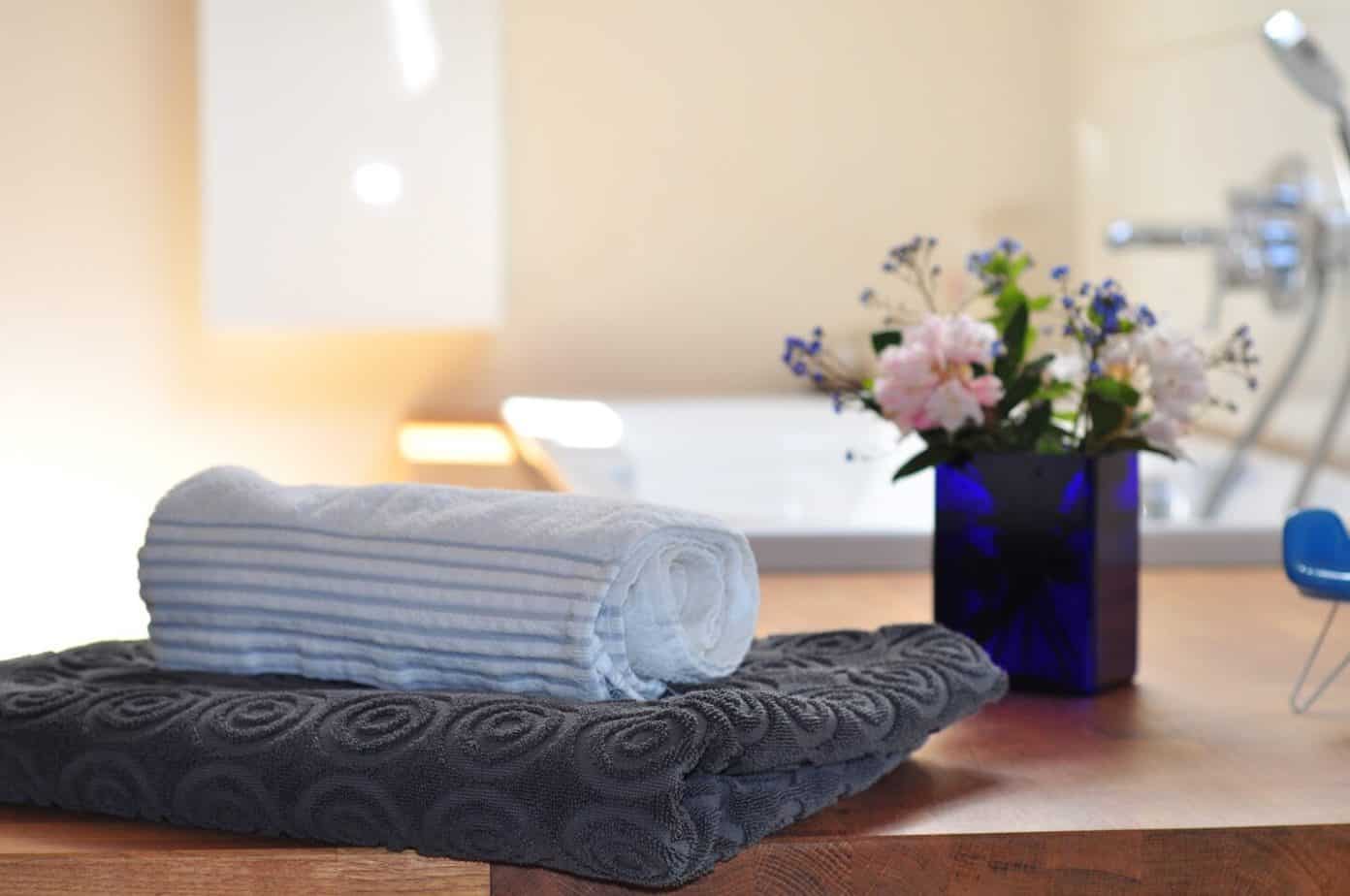 Pay attention to your doors
A swinging door needs plenty of room to open and close. Instead of using such a door, one can opt for a sliding door or even better, a pocket door. These doors need no additional space to open apart from maybe two inches max for the external sliding door. Think of what you can use all of that space for. You could even put in more shelves/cupboards for storage or beautification of your tiny bathroom.
Whichever methods you use, they will all do their part in creating space and helping you make things pretty.