A shower enclosure marks a substantial investment and therefore when it comes to deciding what one to purchase this is not a decision that should be taken lightly. When you spend a substantial sum of money on a product you need to make sure you are 100% happy with it at the end of the day.
As a shower is such a large product, the style of it is well worth giving a lot of deliberation too. A stylish shower enclosure can completely transform the look of your home. This article will provide you with further information regarding the different options at your disposal when it comes to buying shower enclosures. But before delving deeper it is worth pointing out what you should consider when deciding what type of shower enclosure is the best for you.

When contemplating different shower enclosure styles your personal taste will obviously lead the way. Nevertheless, you also need to consider the current style of your bathroom. In other words, ask yourself how the shower enclosure would look in the room. Furthermore, you also need to consider the space you have available in order to guarantee that the enclosure is suitable. You also need to consider any add-ons, like non electric water softeners for the home, as they will impact the price but will boost functionality, giving you better water for your washing your hair.

Now you know what criteria to judge each type of shower enclosure upon, let's look at the popular options available today…
Walk In Enclosures
Walk in shower enclosures are soaring in popularity at the moment. This is largely because they are in keeping with the popular minimalistic interior trend. These types of showers have a very lavish and glamorous edge to them. You would definitely expect to see a walk in shower in a celebrity's home. Not only this, but these types of showers are the easiest to get in to. You don't have to open any doors or step into a bath tub.

Sliding Door Enclosures
A lot of people have hinged / pivot door enclosures in their home. This is whereby the door opens in a similar motion to how a front door would. The issue with this is that the door thus pulls outwards and therefore it takes up more space. Therefore when you buy a hinged / pivot door enclosure you not only need to consider the size of the shower but you also need to measure how far out the door comes too. The best way to deal with all of this is to go with a sliding door shower enclosure instead. These will not take up any more space, and they also look a lot more stylish too.

Pentagon Enclosures
If you are looking to move away from the standard rectangular shaped showers then why not consider a pentagon enclosure? Because of the extra side to the shower, this type of enclosure gives an added dimension and thus can make your bathroom look a lot bigger. In addition to this, this style of shower is contemporary, and thus will look fantastic in any modern style bathroom.

The three styles of shower enclosures mentioned in this article are definitely worth taking a further look at online. They have so much to offer a bathroom in terms of practicality and style. Choose wisely!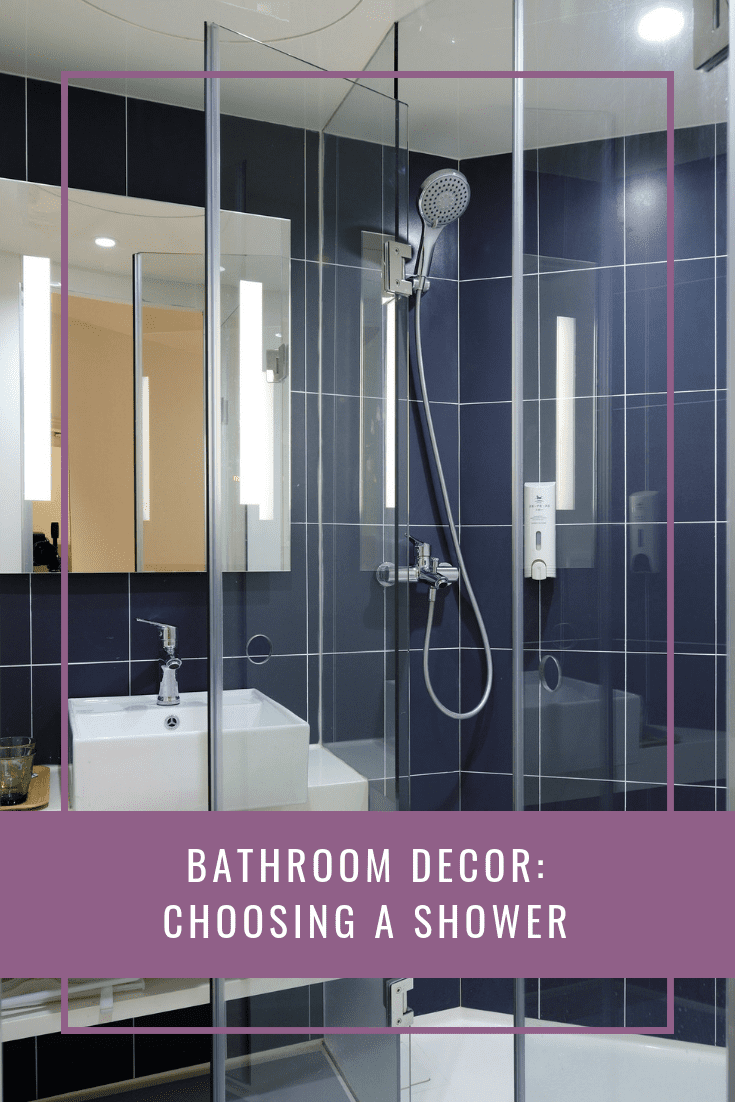 Featured Article