Christmas is a great time of year. It is magical and festive and makes people but it can easily become a hectic time of year that you dread. Don't let this happy to you during the Christmas season. Use these simple hacks to get back to loving this magical season. 
Don't let yourself be overwhelmed this holiday season. Use these tips and hacks to reclaim your joy for the season. 
Use Reusable Gift Bags and Gift Bags in General
Even if you love wrapping, it is time-consuming and kind of a waste of money. The beautiful wrapping that you spent your time choosing and wrapping and making it look beautiful is torn up in 5 seconds. Why not save your time and help the planet with reusable gift bags. Even if you don't want to invest in expensive bags, get paper gift bags and encourage your friends and family to reuse them to gift to others or to give back to you for next time.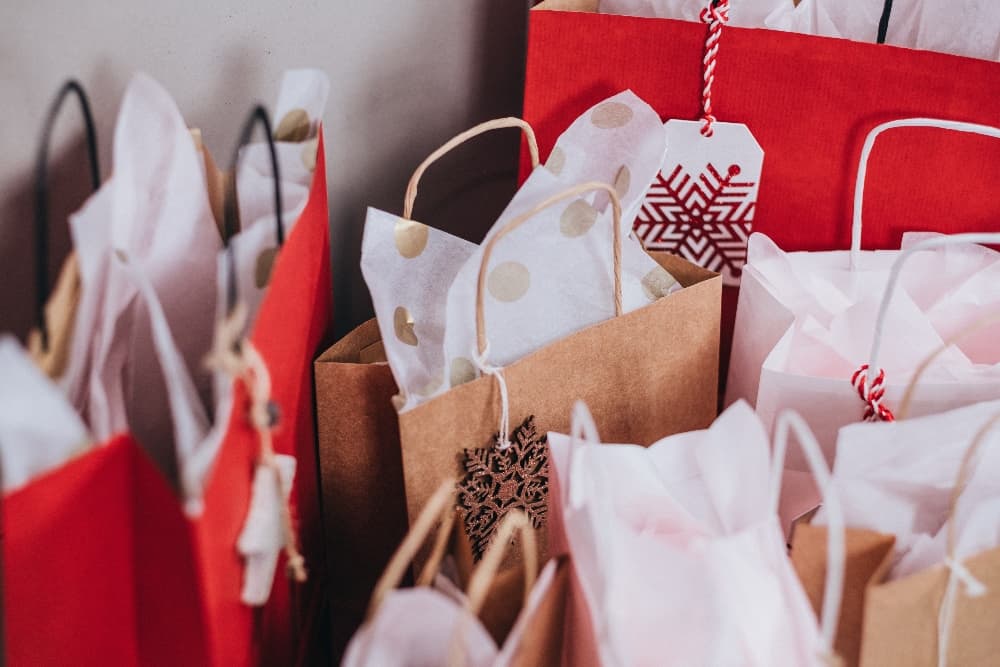 Little Hands Won't Stop Touching the Tree?
If you have little ones who just want to play with the tree and the Christmas ornaments, it might be because decorating the tree is so much fun. Why not get a small Christmas tree just for them. These types of trees are often the kinds that people buy to put on tabletops. Make sure you have ornaments that are not easy to break and let kids have their own tree to play with. Another option is to make one with felt or construction paper. You can tack it to the wall and kids can move their "ornaments" around the tree. 
Paper Snow Flakes
If your kids love making paper snowflakes, but after a while, what can you do with them. Let the kids hang them on the window. With a spritz of water, the paper snowflakes stick. Once they dry, the paper comes off and there is nothing sticky left on the window.
This is also a great way to keep kids entertained while you are baking for the holidays, cleaning for guests or when it is yet another snow day and they are bored. 
Water the Tree
Live Christmas trees are so great. You get the best looking tree, it smells like Christmas however, it can be troublesome to water. Get a long funnel. Usually, the kind that is used for cars works great I find. Add the funnel to the back of the tree stand. It can be nestled right into the branches. Now watering the tree just got easier. No more spilling the water all over the floor and missing the tree base completely. 
Names on Mugs and Glasses
There is nothing worse than throwing away a whole cup of soda, milk or eggnog because someone lost their cup and didn't know which one was theirs. This trick works on most ceramic and glassware, however, it is not the best for plastic, use a sharpie marker and write their names. The marker comes off easily while you are washing dishes and it stops the need for a new cup when someone sits it down. 
I hope these little hacks are helpful to make your holiday season a little more enjoyable.