This is a featured giveaway
If you have started your Christmas shopping, you might be looking at your list wondering what you are going to buy for that person who has everything or for someone who doesn't like "things". If that is the case, I have just the thing you are looking for. You have to check out these pieces of artwork either related to the place they live, the country or just a special print of the UK map.
Places in Print, a family-run business, is a design studio that specialises in place related art. They have prints, gifts and homeware that feature city prints, country prints and artwork of many well-loved, favourite local landmarks and they are constantly developing new artwork that everyone will love and satisfy tastes.
If you want a completely unique take on the UK and Republic of Ireland postal code system, this is the piece of artwork you want. Each area code is represented with a hand drawing. Each letter not only represents the postal code it also shows the area and size of it. This piece is available in a choice of colours and framing options. This is a limited edition print that will make a great addition to any home
This is the best gift for any new homeowner. Featuring the same style as a Monopoly title deed, this is a fun art gift. With the name of any road you choose, this becomes an instantly recognisable piece of game board history. This is Places in Print's interpretation of the property address in order to make a special, one of a kind piece of art that is perfect for any home. The art can be made in any colour your choice, with 8 different background colours that correspond to the different property sets available on the tradition UK Monopoly board.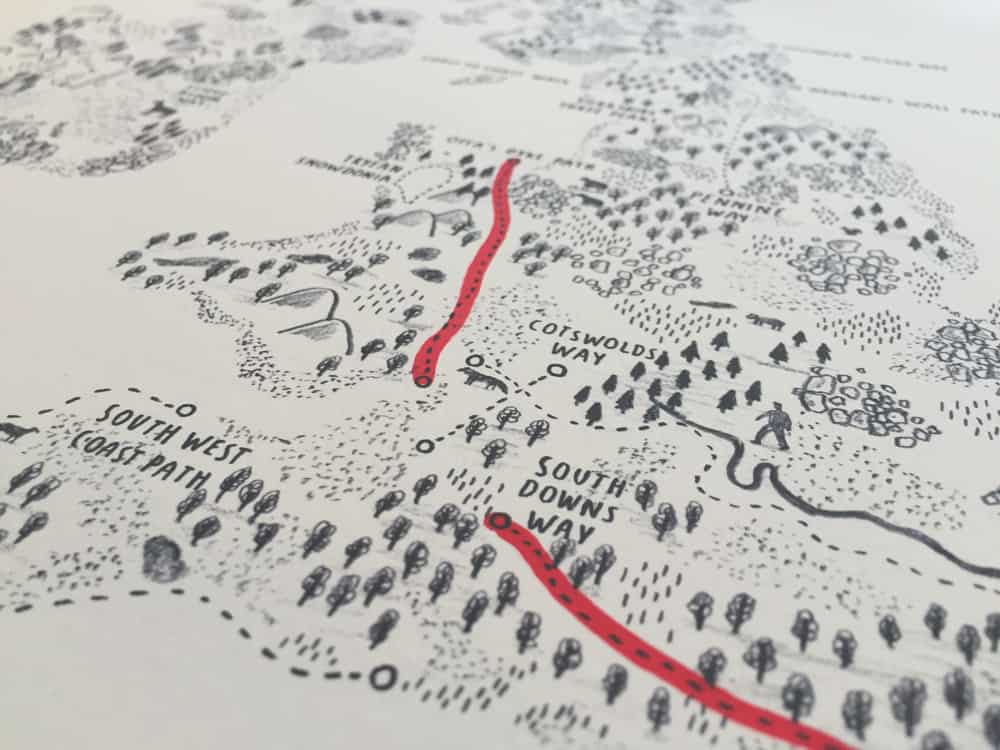 The UK is known for its amazing walking routes that cover the length and breadth of the country. Every year, there are thousands of people each year that take these walking routes and some people "collect" the routes with a view. It is a way to see all the country has to offer. 
Each map is hand-drawn which makes it a unique piece of art from Alex Foster, who celebrates 15 walks in the UK and Republic of Ireland. The routes are marked with dotted lines and are labelled.  With natural landscapes, like hills, animals and trees, that decorate the rest of the image, this is a must-have for anyone who loves walking these special routes. The map can even be customized by highlighting routes that have been completed by the owner, that makes this a one of a kind, completely unique piece of art.
If you are struggling to find the perfect gifts, you need to check out these ideas.
Win a personalised Monopoly title deed print
To add that extra special gift to your home this Christmas, we have a personalised Monopoly title deed print to giveaway.
Prize: Personalised Monopoly Title Deed print
To enter simply complete the Gleam widget below, all entries are optional and each one completed will gain you more entries into the random draw.
Personalised Monopoly Title Deed print (AFFT)