Now that we're fully settled into the final quarter of the year, it's time to start noticing the shiny new interior trends coming out for autumn and winter. Although home, interior and design trends don't tend to move quite as fast as fashion and accessories, there are still some big shift movements in colours, textures and prints.
Rich tones, colour blocks, a touch of black, striking metal materials and big flouncy florals are just some of what's to come this autumn and winter.
So just before the temperature starts to drop drastically, here are five new interior trends for you to peruse. It's a perfect time to start making some little home updates before everything becomes so centred around the Christmas period!
1. Oversized florals
The floral trend returns with a modern twist, and this one is a really lovely trend. Who doesn't love and appreciate flower prints, especially when on a large scale? Look out for big blousy designs, where florals act as a statement print. They will be exaggerated, oversized and bold, and make a great design for cushions, bedding and rugs.
Ideally, this oversized floral trend is best seen in the living room or bedroom, where you can scatter an array of cushions and bed sheets, with a matching rug. If you accessorise your rooms with this trend, remember to.keep the rest of the look simple. It's all about the florals becoming the star feature, and pick out key colours to accessorise with.
2. Mixing Metals
Taking on a more minimalist, luxury trend, natural metal is stepping forward as the key material for bathroom and kitchen design.
We're talking about those rooms which look ultra modern, clean and almost clinical. However, this season introduced a more mixed-metal theme, where you'll find steel, nickel, copper and aluminium sat together.
This mixed metal interior trend has been encouraged from the jewellery trend, where you'll find people are more openly mixing their sterling silver pieces with their rose gold and beyond.
And as bathrooms are part of a larger trend moving towards the more organic, less defined space look, it's the perfect room to try mixing your metals. Steel baths can look stylish set against copper exposed pipes and chrome finishings.
3. Jet black vibes
Fans of monochrome will adore this trend. It's all about the home wear accessories – and they need to be black. This is a new trend which can be adapted to suit any part of the home, but a stylish kitchen may suit this the most.
You can make this trend work by using small blocks here and there, placing matte black or high gloss black accessories and finishings as you please. For kitchen and dining rooms, look at shelving units, kettle, toasters, placemats and devices. For living rooms or study spaces, look at sleek black desks, coffee tables and TV stands, with striking black frames to hold wall art.
Combine this look with tactile pieces and a little bit of white to balance it out.
4. All the shades of pink
A slightly more feminine trend, but one that was big at the start of this year, and is going nowhere fast. Think of dusty, old-fashioned pinks which are all the rage for autumn. These are a perfect antidote to the usual rusty tones we see, and as it's such an easy-on-the-eye colour it's simple to apply to our homes.
The warmer and the duskier the pink tones, the more they add warmth and colour to the home. And the beauty of pink is that the pink tones will work especially well alongside metallic, contemporary greys and the new wave of darker neutrals.
If you're feeling bold, go for statement upholstery like curtains or rugs in vibrant pink velvet. For a more understated look, try subtle pink florals across any linen, or a fresh pink introduction to your crockery and kitchen accessories.
5. Earthy woods
Earthy tones are a big trend for A/W18, with walnut and oak shades making their way as the big textures. These are fresher, more neutral tones of wood, and are being implemented into a lot of new mantle pieces, coffee tables and even doorways to give a more woodland feel to the home.
Think rustic chic, and you're on the right path. A few new trends for the season also include coffee colour woods, like mocha and caffe latte, used on finishes for a fresh and different feel.
Now is the perfect time to look at ways of incorporating these new autumn/winter trends into your current home, before everything becomes Christmas inspired.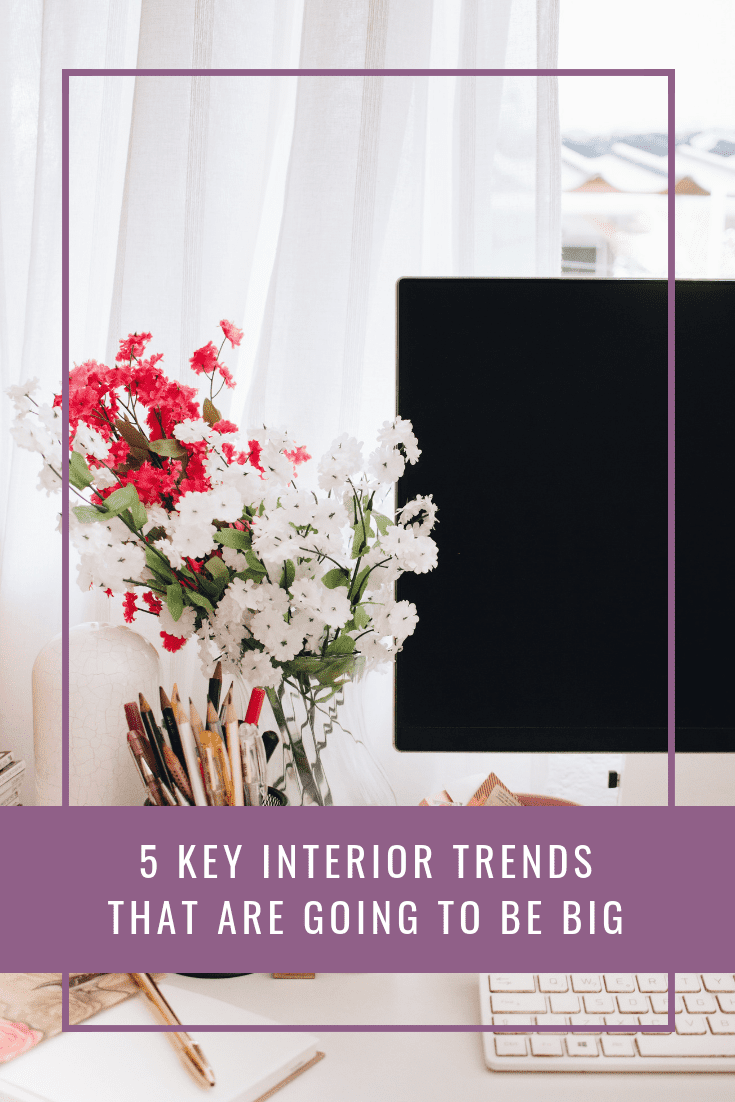 Featured Article
---
Photo Credit: Jean-Philippe Delberghe Ina Soulis Ella Jardim