AD | Affiliate Links
Have you heard about Hygge? The latest trend to take the nation by storm places emphasis on comfortable living and enjoying all the good things in life. It comes from Denmark originally, and the Danish have been known to be the happiest people in the world. They put that down to practising Hygge. Which in simple terms is all about embracing the comfortable and good things in life.
As it is Winter, it is the perfect time to try and capture some of this for yourself and your home. So I thought I would share with you some of the ways you could incorporate it into your decor. I hope it inspires you to try out the trend yourself.
How You Can Incorporate Hygge Into Your Home
Take pride in your home decor
Sometimes just making a few significant changes to your home can make a big impact, and help you take on this trend in your home. Think about incorporating warm colours to keep that ambience alive. Reds, creams, and oranges are all colours to consider. Focusing on larger surface areas can transform a home. If you want to inject a bit of colour with Hygge in mind, a great way is to create a feature wall. Find a focal point in the room and then create the wall from there. It is a softer way to implement strong and bold warm colours without it feeling overbearing. 
Flooring
Flooring, in particular, works well with the Hygge trend as you don't need to be specific with your choice. You could consider carpet, timber, laminate or even vinyl flooring to make the rooms feel more homely and all of which would work with the atmosphere and home decor you are trying to create. There are many different ways you can dress them up to make your home feel cosy and inviting. Styling your soft furnishings like cushions, blankets, and rugs will bring this Hygge trend alive, while still placing focus on style and looks.
Add candles to create an ambience
Many people would agree that lighting candles can create a soothing ambience in your home, and this is something that is extremely Hygge. So instead of using lamps or keeping those bright lights on, why not get those candles out instead and create a cosier environment to relax in? You could even consider scented candles to add a lovely scent to your living space. If you are looking for something relaxing, then Lavender always works well, but there are some amazing winter scents like mulled wine, apple cider and festive scents that could inspire you and set the mood.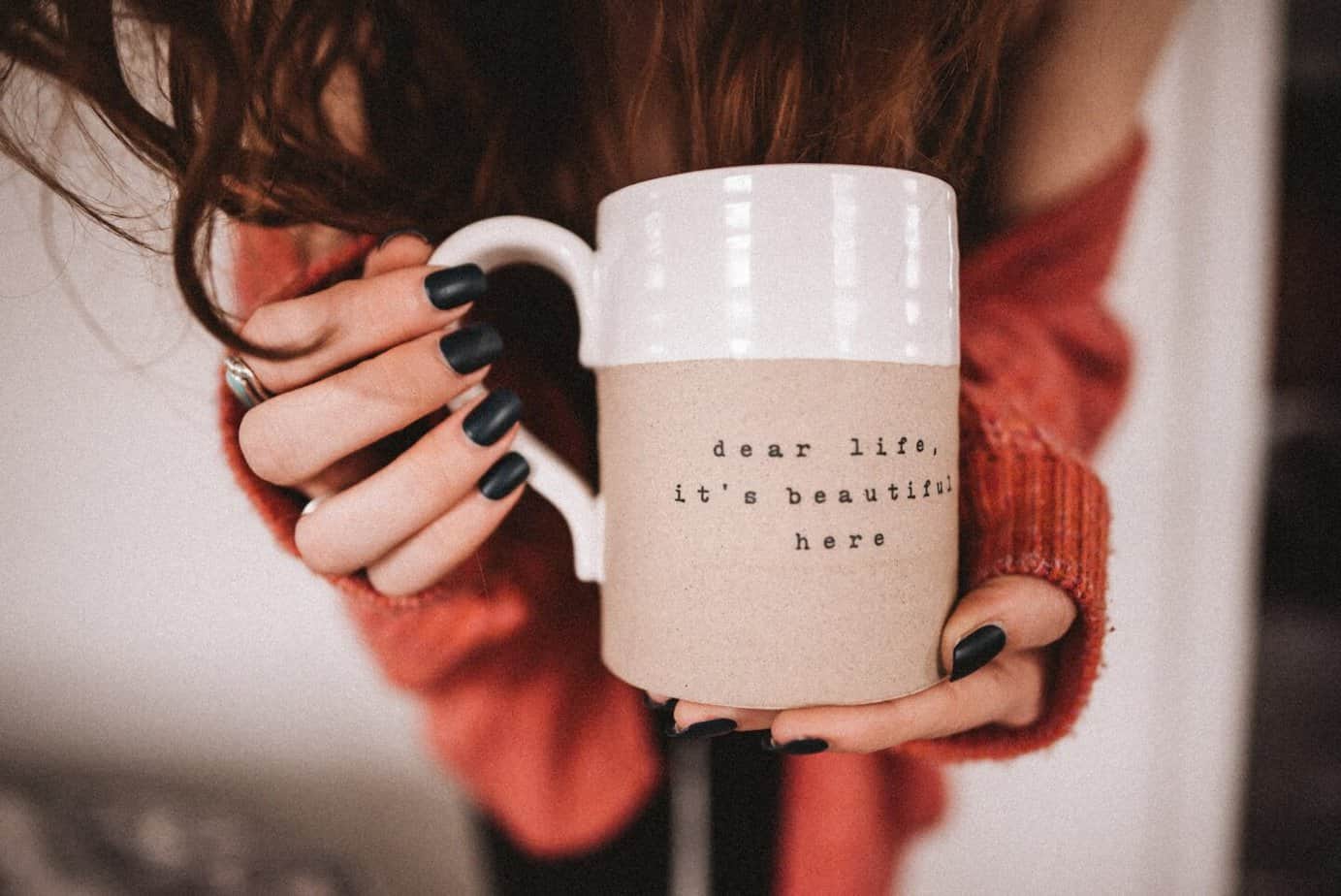 Lower the lighting and get the fire roaring
Hygge is all about being warm and cosy, so lower the lighting and if you can, get a fire going. If you don't have anything like that, make sure your heating system is working, and your home is toasty warm. There is something quite relaxing about being in your comfy clothes, watching a fire and ready to enjoy an evening ahead. Consider adding fairy or twinkly lights to your home decor. Adding them to shelves to enhance the look, or maybe across bed headboards to create a cosy atmosphere in the bedroom. 
Soft furnishings can help
Another great way to incorporate this trend into your home is through your soft furnishings. Things like blankets and cushions are a lovely way to add to the comfort factor. This is another way to add colour to your home without needing to change up the decoration on the walls. Blankets are also a great thing to have on hand in living spaces so that you can get warm and cosy when needed. Especially during the winter months. 
Comfort food is key
While this is focused on your home, the kitchen is the heart of it. Embracing Hygge means enjoying comfort food. Think casseroles, stews and soups. These are all meals that you can prep in appliances like slow cookers and enjoy at the end of a cold working day.
Socialising in your home
Socialising is another way to fill your heart with love and happiness, and your home can play centre stage for it. Invite friends around for food, enjoy games nights, or socialise in your home with your kids as well. You can enjoy everyone's company and fill your home with laughter and make memories. 
Finally, Hygge is all about embracing what makes you happy. After all, this is what it is all about. So ensure you add your personality to your decor and make more use of the spaces you like to spend the most time in. 
Win a Scented Candles Gift Set
To help you incorporate Hygge into your home, I have a Scented Candles Gift Set to giveaway to add some cosy, yet beautifully smelling warmth to your home.
PRIZE: Scented Candles Gift Set
To enter simply complete the Gleam widget below, all entries are optional and each one completed will gain you more entries into the random draw.
Scented Candles Gift Set (AFFT)