This is a featured giveaway
Whether you are getting a new dog or you are moving somewhere new with your dog, you always want to make sure that your dog feels comfortable and at home. Use these ideas to create a safe and welcoming space for your dog.
When dogs are anxious or uncomfortable it can lead to unwanted behaviours like being destructive, having accidents in the house, unusual food aggression and just behaviours that are out of character for your four-legged friend. By creating a safe and comforting place for your dog, these behaviours can be avoided or at least minimized.
A space of their own
Dogs should have a space of their own. This is some of the reasons that people like to use the crating method. It is a space that is just for the dog. It doesn't have to be a crate, however. It can simply be a corner or somewhere that the dog can go to sleep, rest or get away when they are feeling stressed. Be sure to include a bed, chew toys and other things that you have noticed your dog enjoys.
Whether you have a huge Saint Bernard, a leggy Lurcher or a tiny Shihtzu, and you need a compact, den-like bed for hounds who like to feel snug and cosy or maybe something spacious and comfortable for older canines who need support for their joints and who like to stretch – Pets Love Scruffs have lots of new dog bed must-have favourites for you to choose from for your beloved pooch. Pets Love Scruffs get the perfect balance between durability, comfort and value for money in various sizes, shapes, and materials to suit all breeds.., and if needed, medical requirements.
Feeding time
Try to stay on the same feeding schedule as before. Dogs have an internal clock that tells them when they are used to getting fed. You might have noticed if you give your dog food every morning at 7am, they are circling you around that time waiting for it. If they get treats at 8pm, they might go to where they get the treats waiting for it. You want to do your best to stay on the schedule your dog knows. While many things are unpredictable in a move, whether it is to a new place or just bringing a new dog home, at least the dog knows that their food is coming at the same time.
Toys
Make sure there are plenty of dog toys laying around. If you see behaviors that you do not accept, like chewing on shoes or scratching at the walls, distract the dog with dog toys. By showing your dog the things he can play with, it keeps him away from what he shouldn't.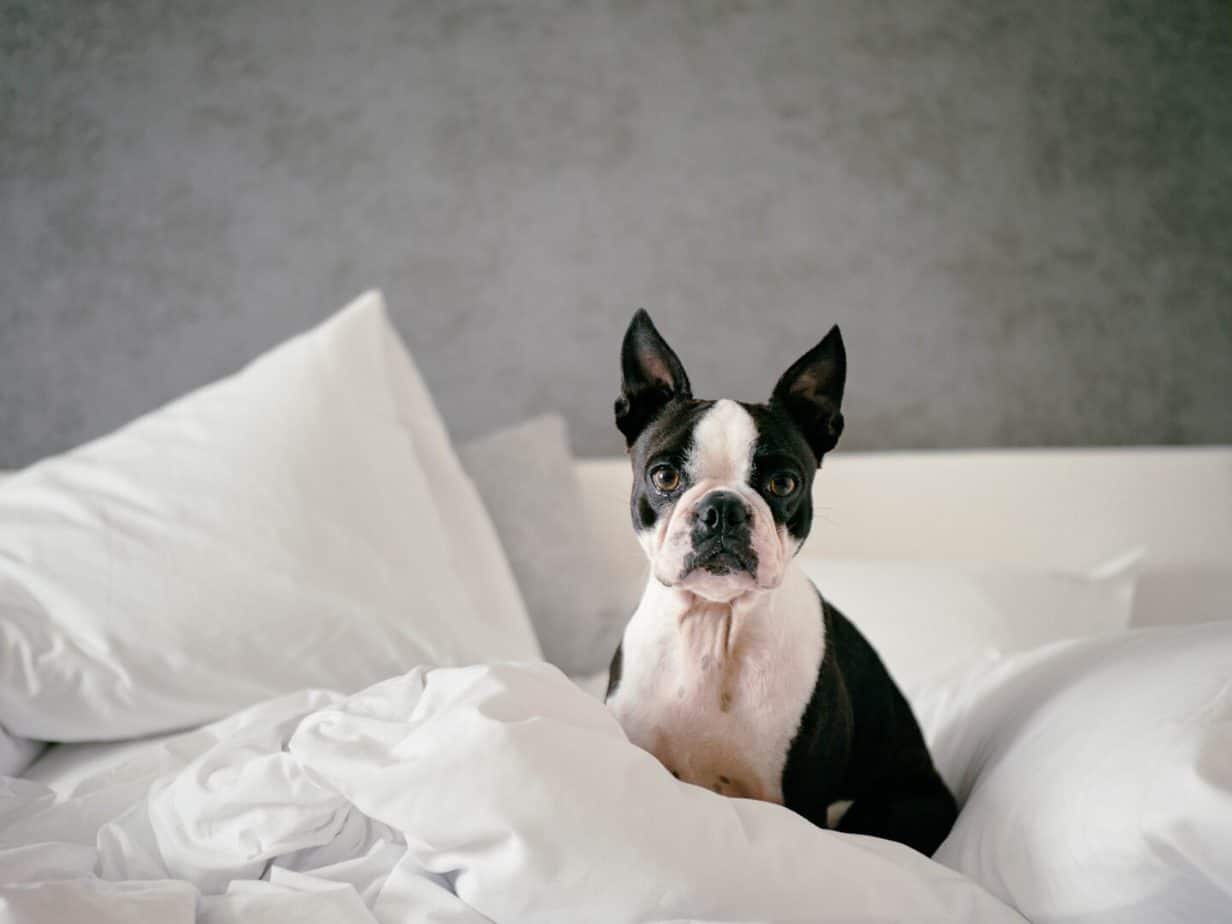 Walks and Bathrooms
Remember to take the dog out frequently and to take your dog for walks. Dogs need to get their energy out. If the dog seems stressed, take him to the park or even just around the block.
Once your dog is settled in, you will notice many of the anxious behaviours have disappeared. Just like you, your dog needs to feel comfortable in its environment.
---
Win a Scruffs Expedition Box Bed
To ensure that your dog feels at home Pets Love Scruffs has kindly given us one of their Expedition Box Beds to giveaway.
Prize: Expedition Box Bed
To enter simply complete the Gleam widget below, all entries are optional and each one completed will gain you more entries into the random draw.
Scruffs Expedition Box Bed (AFFT)