Christmas season is upon us and most of us have started thinking about decorating our homes. But pet owners mustn't only consider their own desires and traditions when selecting decorations, but the safety of their cats and dogs, too. Sadly, some traditional Christmas decorations can be harmful to our pets. Fortunately, with some careful planning and the clever use of alternatives, it is possible to make your home a pet-friendly, Christmas wonderland.
REPLACE TOXIC PLANTS
Unfortunately, many plants that we traditionally associate with Christmas are toxic to pets. According to James Wellbeloved, specialists in pet nutrition, holly and ivy are both poisonous to cats and dogs. Mistletoe is also poisonous, while poinsettias and the pine needles from a Christmas tree can irritate your pet's stomach.
There are two options to avoiding this problem:
Replace the offending plants with silk or fake alternatives, which you can store away and use year on year.
Or use alternative plants. For example, Christmas Cactus and Autumn Olive have the same effect and colour as holly without being toxic to pets.
ANCHOR YOUR TREE IN A STAND
Whether you opt for a fake Christmas tree or choose to keep a real one, a curious cat climbing the tree or an excited dog can result in the tree falling, injuring your pet or someone else in the room in the process. Secure the tree with a strong anchor, or tie it to the wall, to stop your pet inadvertently pulling it over.
BATTERY-OPERATED CANDLES
Candles are a wonderful addition to any home at Christmas as a great mood setter. However, while cats and dogs are unlikely to burn themselves, it is easy for them to knock them over. This can lead to hurting themselves by getting covered in hot wax, or by setting fire to furniture.
The safest way to avoid this is to instead use battery-operated candles. There is no risk of your pet hurting themselves and the candles are reusable.
USE CABLE TIDIES
With all the extra lights you are using, you will have a lot of new cables in all corners of the home. Electric cables are dangerous for two reasons. Firstly, an excited animal might get caught in them and pull decorations down on top of themselves. Secondly, young animals chew cables, which can result in an electric shock.
By using cable tidies, you can keep your wires protected from curious teeth, and organise them so they kept securely and neatly out of reach.
RESTRICT TINSEL TO A FEW ROOMS…OR USE BEADS AND BOWS
Tinsel is a staple Christmas decoration. Unfortunately, it is just as attractive to cats and dogs, who can damage their stomachs if they eat it, or get themselves entangled if they try to play with it.
By reducing your use of tinsel to just a few rooms, and not allowing your pet inside without supervision, you will avoid harm coming to your pet. Alternatively, swap out the tinsel for beads and bows, which serve the same sparkly effect without the risk.
Naturally, there is still more you can do for a pet-friendly Christmas, such as using shatterproof tree ornaments, keeping all decorations hanging high and out of reach of your pet, and only hanging stockings on secure furniture that your pet cannot pull down on top of themselves. Otherwise, simply remain vigilant, don't leave your pet alone in a well-decorated room, and respect your pet's curious nature.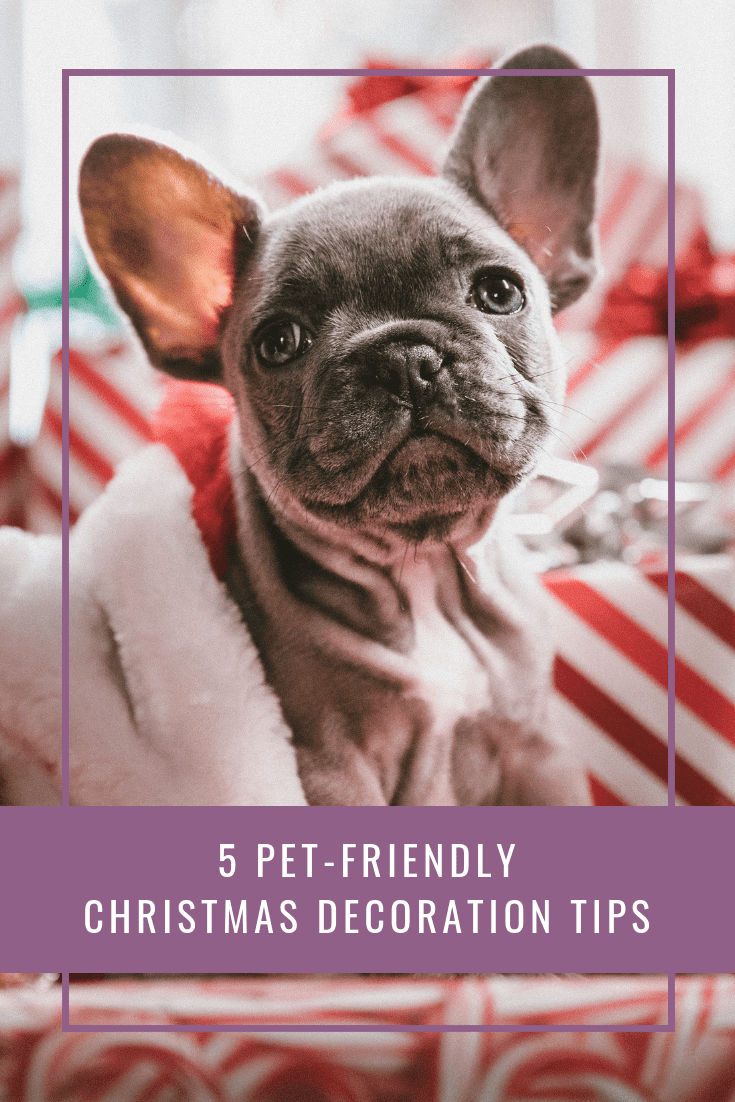 Featured Article
---
Photo Credit: Jamie Street Jakob Owens