Can you believe that the autumn half term is already done and dusted? Just where is time flying to? And dare I say, it's literally six weeks to go until the children are off school again… for Christmas.
With two weeks of frosty festivities to look forward to, and many of chilly weekends along the way, it's always good to have a few cool activities up your sleeves for when the weather turns cold.
During the summer months, it's easy to plan in outdoor fun, but chilly temps certainly shouldn't put a dampener on your days out. After all, you can always pop the central heating so it's toasty warm when you return home! You can almost feel it.
Five cool things to do with youngsters over the autumn-winter months
1. Make ice sculptures
A fun science lesson in the making. Whether you use shaped ice-cube trays, bowls, jugs, or bottles, create some icy masterpieces by filling objects with water and leaving them outside overnight. Equipped with gloves, children can form all kinds of curious sculptures once the ice shapes have formed. Don't forget to look for natural pieces too. Icicles are always an attractive adornment.
2. Have a snow picnic or BBQ
Crazy! But when the weather drops a few degrees, it can be awfully good fun to go against the norm and decide this is the season for dining alfresco. Children will love sitting outdoors on a waterproof blanket drinking hot chocolate and playing in the snow. Head outdoors in the garden, and light up the BBQ. Melt some marshmallows on biscuits and play some family games. Alternative and oh-so awesome. The very thing childhood memories are made of.
3. Traditional snow fun
Snowballs, sledging, snowmen building, do you really need any more guidance on this one. Just good old-fashioned snowy fun. Prepped with gloves and a brilliant bobble hat, your children are all good to go. Simple. Like all the best things in life.
4. Have a night inside
Turn up the central heating and have a cosy night inside. Pop some popcorn in the microwave, cook up a pizza in the oven, boil up some hot cocoa, and put your Christmas film of choice onto the TV. Whether it's Elf, Home Alone, or Santa Claus the Movie, you can argue that one out. Just don't forget to test your central heating boilers and central heating systems before the weather becomes too cold. An unforeseen problem could definitely put a dent into your evening.
5. Mystical cold-weather magic
Any Harry Potter fans out there? If you're visiting anywhere super cold this winter, take your children outside and show them just how magical Christmas weather can be. With a cup of hot water in hand, supervise your sprogs as they throw the filled flask into the misty air. The cold temperatures will turn the water into steam. Or perhaps dementors are looming?
What winter adventures do you get up?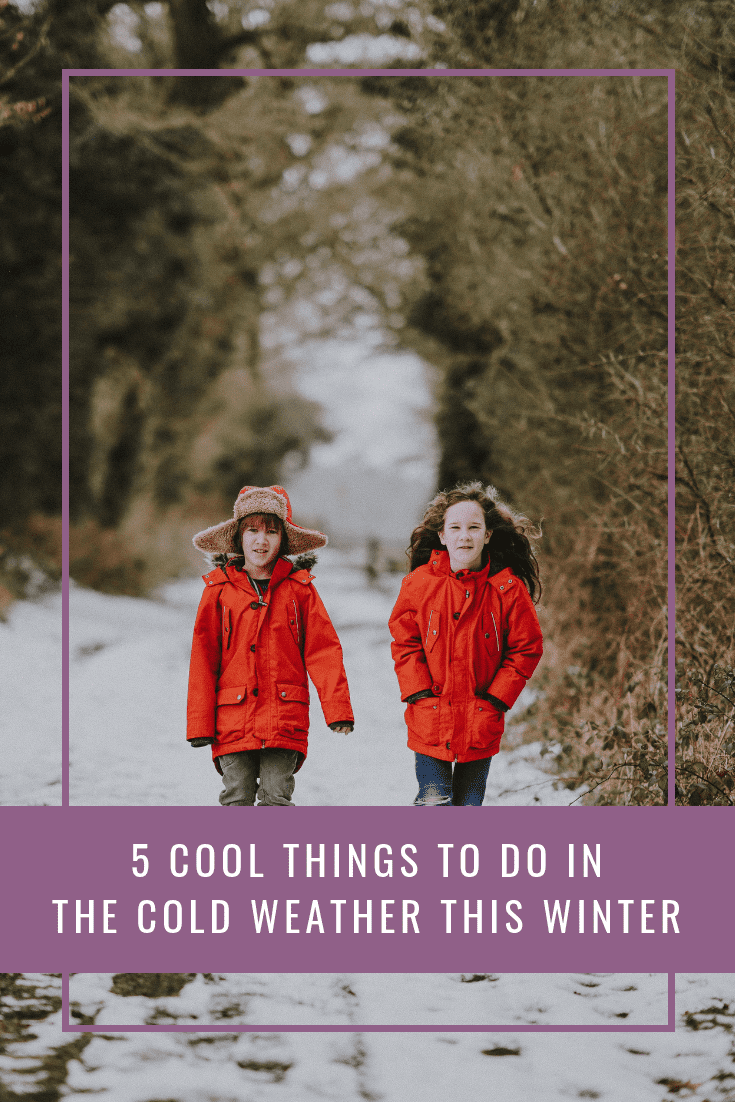 Collaborative Article 
---
Photo Credit: jesse orrico Annie Spratt