Featured
Shaped like Poseidon's trident, the points of Halkidiki jut out into the Aegean Sea before our eyes in spectacular beauty. But behind the sea, we find lush green forests that stretch to the limits of the earth, where the reflections of the sun add golden hues to the brilliant turquoise waters.
It is Halkidiki, with its long stretches of beautiful coastline, unique archaeological sites, world-renowned Christian monuments and natural wonders and man-made masterpieces that have helped shape the identity of the region and what make it a perfect destination to explore via a bike tour such as those provided by E-Bike Halkidiki.
Must-See Places in Halkidiki
If we think of its beauty, only one description comes to mind: a fascinating blue and green canvas with jewels that deserve to be discovered: Mount Athos, Sithonia or Cassandra are three of the brightest examples to fall madly in love with this Greek area. We discover them for you.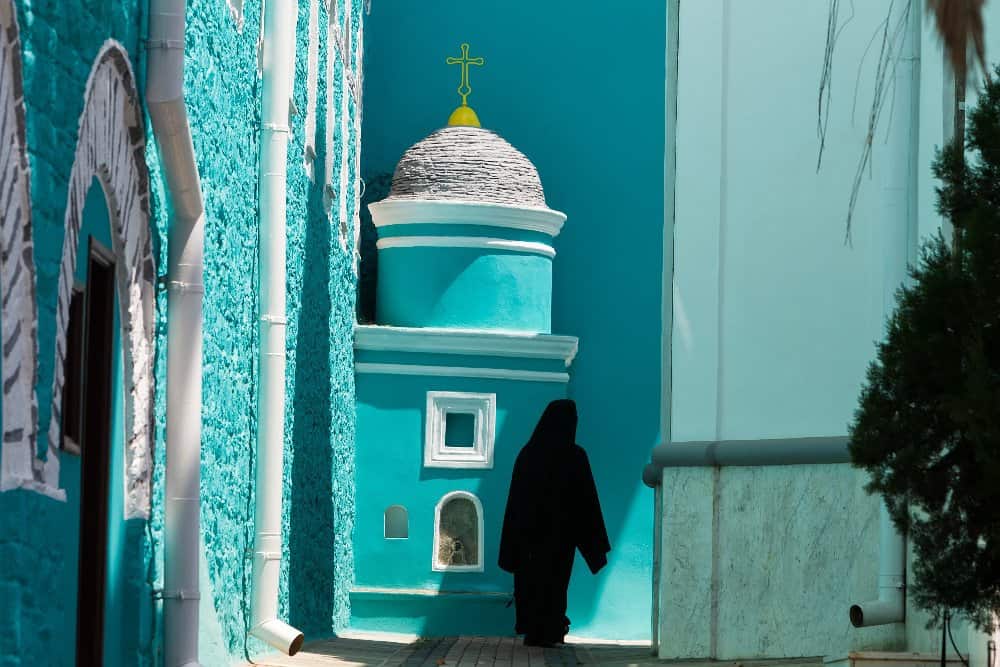 Mount Athos
The easternmost of the three peninsulas that make up Halkidiki is a sacred territory that is only allowed to enter with a permit. A permit that will allow us to admire one of those privileged places on our planet. Here, moreover, we find a unique Orthodox Christian monastic state, which is inscribed on the UNESCO World Heritage list. This monastery is living and ancient proof of the Byzantine culture that is surrounded by an exuberant and spectacular virgin nature.
The place has an important obstacle, and it is not its difficult access. And it is that, apparently, Mount Athos only accepts entry to male visitors, women are completely prohibited from entering. Why? We don't know the reason, but it is, without a doubt, one of the reasons why Mount Athos loses all its value. Even so, it is important to emphasize its beauty despite the fact that the rules of the Middle Ages are still followed here.
Cassandra Beach
It is the westernmost of the three that makeup Halkidiki. It is covered with pine and olive groves and in it, we can walk along some of the most beautiful golden beaches on the planet. And this is one of its great attractions. Its dreamy bays of white sand at the foot of a rugged territory are the perfect excuse to stop, enjoy and relax.
It is necessary to visit some of its most famous bays, such as Neka Fokea, Haniotis and Possidi, which promise to leave us speechless. We cannot forget the impressive views that its areas full of abundant vegetation leave us: from its pine forests we can admire one of the most beautiful pictures that allow us to see an imposing blue sea in the infinity.
Sithonia
It is the central area of ​​the Chalkidiki Peninsula (as Halkidiki is also known), which is located exactly in the middle of Kassandra and Mount Athos. It is a place hit by fascinating gulfs and where we find some of the most picturesque traditional villages. We cannot leave here without visiting one of its most emblematic places like Nikiti. A place full of history, which is said to have been inhabited since the most remote times, and where we can admire many monasteries from the 14th century, in which Ksenofontos stands out.
Here, with Casandra's permission, we also find some lush and bright beaches of fine sand. Although on this peninsula it is more common to find seaports with a centuries-old tradition.