No matter the current condition or size of your garden, or whether or not you're a keen gardener, the change in season will soon be here along with all of its leaves. There are endless opportunities to clean, refresh, protect and prepare your garden for autumn, which is of particular importance this year after the unusually hot summer weather the UK has experienced recently.
With an emphasis on effortless gardening and making lighter work of home and gardening tasks, Bosch Home and Garden has put together some top preparation tips for your garden: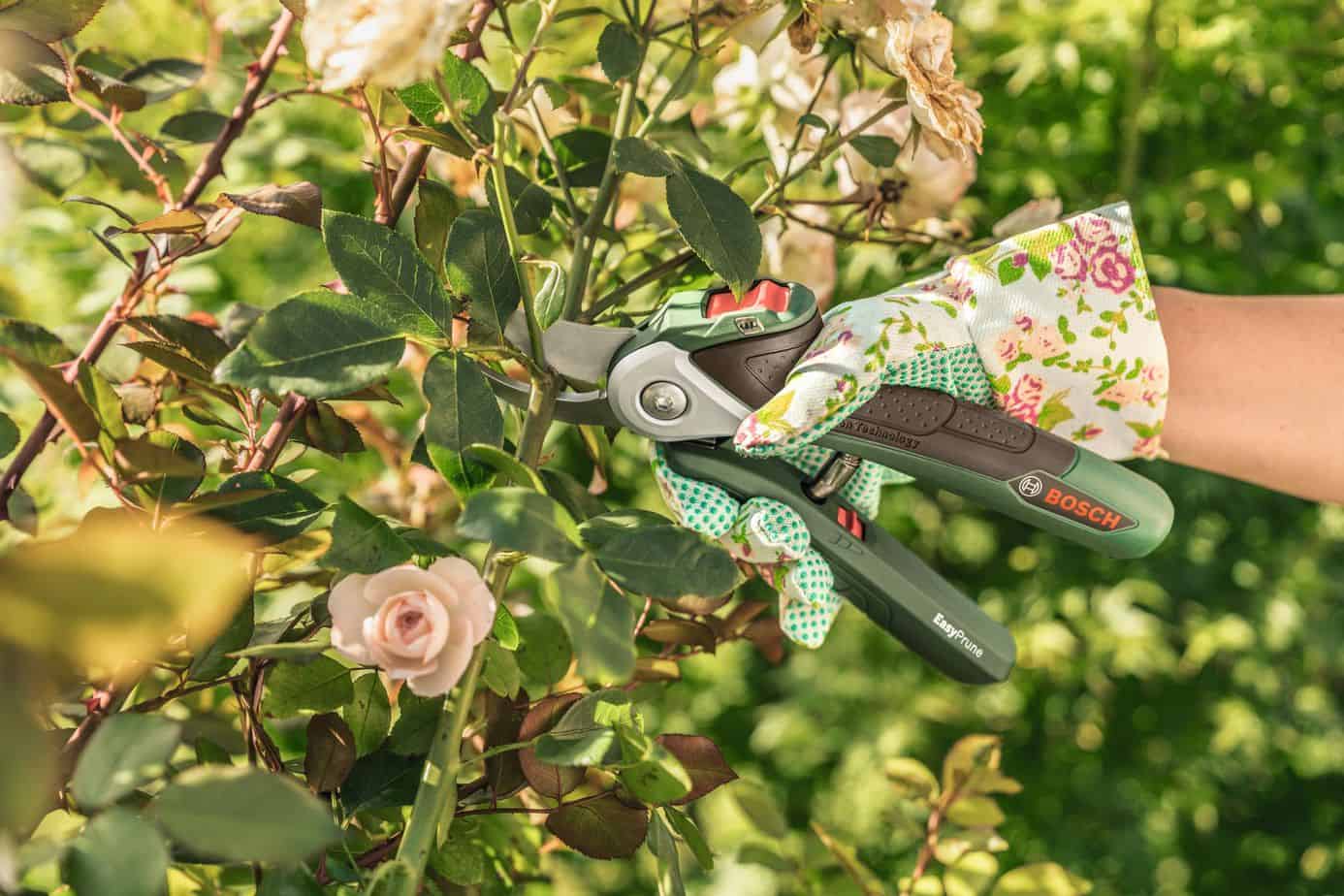 The big tidy
After a summer of growth, extensive tidying is usually required for beds and borders, however, if the wilder look is desired, then consider some light pruning to get rid of any wayward branches. Don't forget to weed your garden and spread the well-rotted compost from your compost bin over the fresh soil. If the compost isn't ready, use this time to turn your compost to help with its decomposition.
Tackle the leaves
Although people quite like to see some autumnal hues covering the ground for a little while, most of us prefer a neat and tidy garden, not to mention a leaf-free outdoor space to avoid dangerous slippery paths. Ahead of and during the autumn season, ensure the carpet of leaves is removed from your lawn to allow sunlight through to the grass and encourage healthy growth.
Lawn maintenance
Autumn can be the ideal time to help bring your lawn back to life after the warm summer months. In preparation, improve the drainage and aeration of the lawn and don't forget that autumn is a great time to lay new turf as well.
Cleaning paving and flagstones
It's worth thoroughly cleaning your paving, ensuring the summer dust and dirt is removed. Cleaning this area of your garden also makes sure it becomes less slippery during the damp months.
Garden equipment upkeep
You may not need your garden equipment as often in the autumn as in spring and summer, but before you pack your tools away, make sure you spend some time cleaning and washing them, drying them thoroughly and sharpening any blades. Find time to turn your attention to your greenhouse, fencing and any other garden structures to make sure they are in good condition as well.
Find out more about Bosch Home and Garden's products at www.bosch-garden.com/gb/en/garden-tools/homepage/index.jsp
Featured Article