Welcome back to my A Few Favourite Things series.  This week I have Debbie from My Random Musings showcasing her favourite things.  Pop over to her blog or check out her social media accounts for some motivational posts and her random musings.
A Few Favourite Things – My Random Musings
Hi, I'm Debbie. I blog over at My Random Musings where you'll find posts about getting motivated to succeed plus writing and blogging tips, book-related posts and more.
I left my day job in October 2016 to become a full-time author and freelance writer. It was both the scariest and the best thing I've ever done. I live in the North East of England.
Favourite room in your home
I'm kind of torn here. I love being I the kitchen – it's definitely the heart of a home and I love just sitting at the kitchen table sipping on a cup of coffee and getting lost in a world of my own.
But with all of that said, I think my favourite room is my bedroom, simply because it doubles up as my workspace and I'm always happiest when I'm writing. I tend to throw on some music (a nice bit of rock or metal) and lose hours writing – either working on a client's project or my own book or blog.
Favourite trend
I have kind of a gothic taste which you can probably see from the photo of my bedroom. I love blacks and dark woods for furniture and I like reds and purples.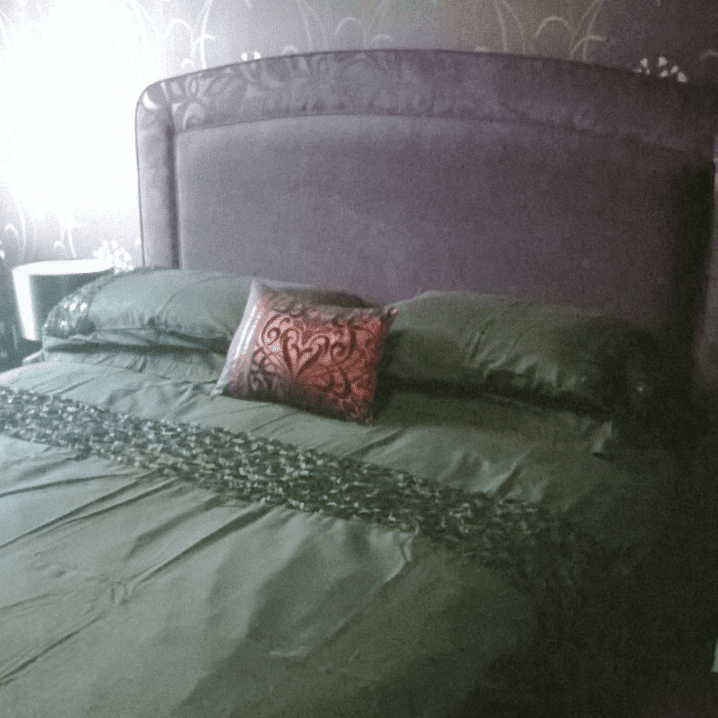 Favourite thing you own
Would it be wrong to say my laptop lol? I'm really struggling with this one – I'm not materialistic at all. I believe that stuff is just that; stuff – memories are made in your heart and in your mind.
If I had to choose something, it would be the first print copy of my first novel. It was such a strange and wonderful feeling to hold that in my hand and know that I created it.
Favourite colour
Well, most of my clothes are black, but that's technically not a colour so I'd have to go with red. I love that it's vibrant and can add a colour pop to a darker room while still blending in well.
Favourite season
After all the talk of dark colours, it might be a surprise that my favourite season is summer.
I love getting out and about in the sun. There's just something about the warmer weather that makes me happy. The fresh air, nature at its finest and being able to spend hours outside.
I don't change my décor to match the seasons. I wish I had enough spare time to change my décor four times a year – I would definitely be able to put that time to some good use.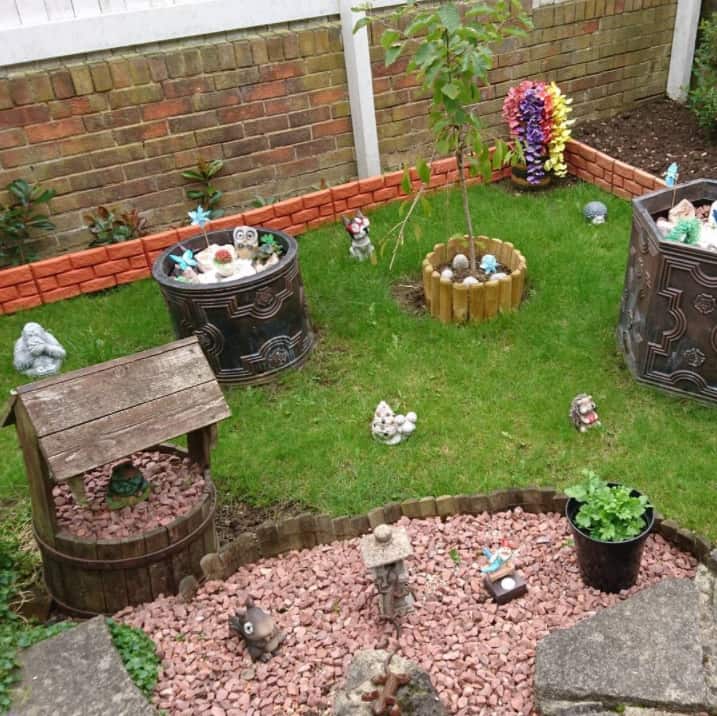 Favourite about where you live
I love living in the North East. I know it has this reputation for being rough and that people up here do nothing but drink, screw around and swear (thanks for that Geordie Shore) but it's really not like that at all.
The people here are so friendly – everyone talks to everyone and no one thinks it's weird to have a full-on conversation with someone you've just met.
It's strange because I live pretty close to the sea – it's probably about ten minutes away – and although generally, the first thing I do on holiday is going to the beach, I can't remember the last time I went to the beach at home.
Maybe I'll have to start visiting a bit more often – if nothing else, there are some beautiful photo opportunities.
Follow My Random Musings via Social Media
Twitter: @randommusings29
Facebook: www.facebook.com/myrandommusingsblog/
Instagram: @debrandommusingsblog29
Pinterest: www.pinterest.com/randommusings29