When it comes to our homes many of us love the idea of adding our own personality to the rooms, be that the living areas, the main hubs of the home or our bedrooms. It is always so nice to have that feeling that you have accomplished the way your home looks and feel house proud. It can be a lovely way to make a house feel like a home and whether you splurge on the interiors or stick to a budget, you can often feel proud when you walk through the door.
But, one thing many people don't consider doing is styling their home for the seasons. Once you have decorated or added furniture, many people leave things the way they are all year round. However, you are missing a trick. Styling for the seasons can help to make your home feel different and inject a bit of life back into it. Summer is the ideal time to make these interior changes, so here are some of the options you could for summer. 
Change up the soft furnishings 
One of the first things that you can do would be to change the soft furnishings. This is by far the easiest and quickest way to change things in your home. In a living room, you could change the cushion covers to reflect the summer months. Think bold and bright colours such as reds, yellows, oranges and coral. Even pinks and pastel shades can work well.
In your bedroom, you could change the cushions you have on display or even the bed linen. The same can happen in children's rooms. Some people even change pictures in their photo frames to reflect the seasons. Such as adding family snaps on holiday in the summer and then winter fun pictures in the autumn and winter.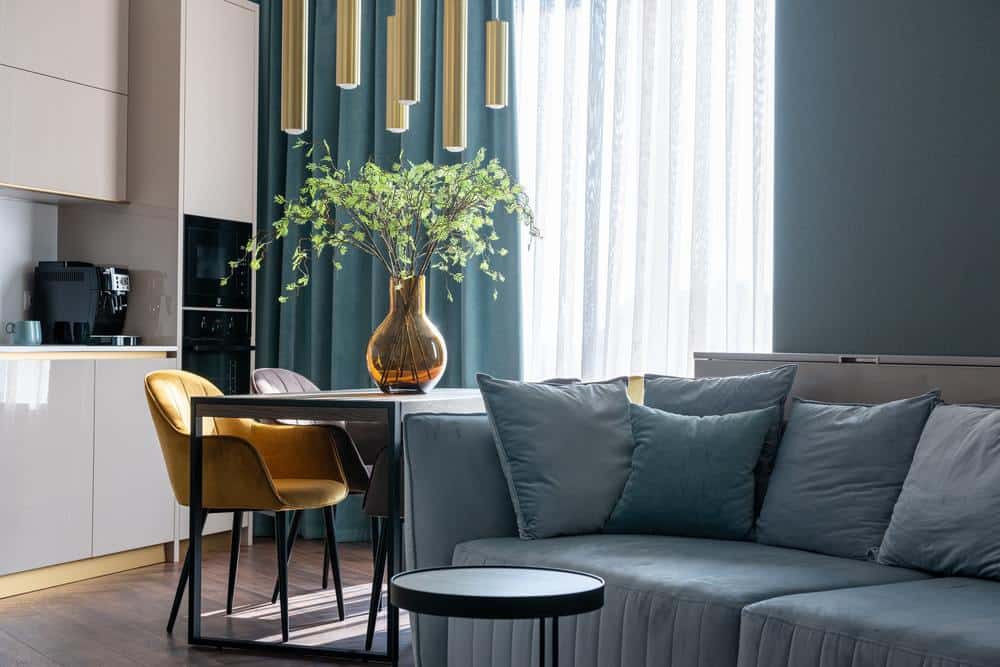 Create a feature wall
Many of us don't have the time or the budget to paint or redecorate all of the walls in a room, but you may be able to do one. Creating a feature wall is a great way to add a different dimension to a room and give it a statement feature that catches the eye. It could be painted in colour, you could use picture frames filled with your favourite snaps or prints, or you could even use wallpaper. This is a great way to reflect the season and you can always change the colour again if you get a little bored. 
Add some colour to the walls
If you can afford to paint the entire room, then why not be a bit bolder and go with some colour. It could be a lovely way to style your home, after all, you want to include your personality, so using some of your favourite colours could be the way forward. However, bold colours in small rooms may give the impression of closing a room in a little, so pastel shades can be a welcomed alternative. 
Rearrange the furniture
The simplest and cost-effective way to change the look and feel of a room is to just change the furniture around. It may sound crazy, but this could be a great way to make a room look and feel different with only the cost of your labour to create it. Simple but definitely effective.
Change the use of a room 
If you have the flexibility, why not change the use of a room? There could be a room that gets a lot of sunlight in the summer, and you may want to utilise it more. Turning dining rooms into playrooms, or switching rooms so you can have sofas in brighter rooms in your home for cosy summer evenings is a great way to get the most out of the space that you have. Often we can stick to how we have always used a room, but there is no rule book on this so use the rooms in your home that fit your lifestyle and what you want from them. 
Declutter your home 
Finally, you could declutter your home and help to keep things a little tidier. Sometimes we can all be guilty of keeping things for those "just in case" moments, but often, if you haven't used it or needed it in some time is it really worth keeping? Decluttering your home can make a dramatic difference to how it looks and could certainly be a great way to change things for the summer months. 
Let's hope that these suggestions give you some inspiration to make some interior changes to your home to embrace the summer months.