If you're keen to see the new year in with a brand new kitchen, you may have to start thinking about having a leaner Christmas. With all of the latest gadgets, mod cons and integrated appliances, it can be hard to work out exactly what it is that you need in your kitchen space. Do you want a granite quartz worktop? Does one of those hose pope style taps float your boat? Or perhaps you'd love nothing more than a hidden wine chiller next to your integrated fridge freezer? The possibilities with kitchens in the twenty-first century are endless as is the money that you could see swallowed up by your latest renovation venture.
Are Second Hand Kitchens Really Worth It?
This is where the idea of the second hand kitchen comes in. We're not talking 1980s grease laden mock mahogany monstrosities that have been well used and loved within people's humble abodes. We are talking about the bona fide top of the range and sometimes designer kitchens.
The eBay Model
Nowadays you can buy anything on eBay. They even say that the Berlin Wall has been sold a dozen times over on the well-known auction site. People up and down the country are using eBay to sell their old kitchens. These kitchens tend to be less than two years old and the result of somebody regretting their choice of cabinetry rather than them having any sort of fault. You could grab yourself a bargain is you're willing to take a chance on a kitchen that you haven't seen in the flesh but measures up to the dimensions you require.
As with the most bulky items, the kitchen tends to be sold on a 'collection only' basis. That doesn't mean you can't use a service like Shiply to obtain some reasonable quotes to transport your brand new second-hand kitchen halfway across the country. If you don't end up liking the hue of the cupboard doors when you get it delivered you can always relist it and sell it to someone else.
Ex-Display Models
The simplest way of obtaining a near new kitchen is by heading to your local kitchen warehouse and checking out their ex-display models. They are keen to sell these kitchens at a heavily discounted rate so they can shift the stock and launch the newer models. If you don't mind the thought of having a kitchen that many other random people have had their sweaty paws on while searching for their dream units, this could be a lucrative way of saving some cash. The kitchens often come with integrated appliances and free fitting to sweeten the deal.
It's all too easy to get carried away when renovating a room in your home, but it's even easier when you're fitting a new kitchen. You could save thousands of pounds by seeking out opportunities to purchase second hand, if not near new ranges. Renovating your kitchen really doesn't have to break the bank.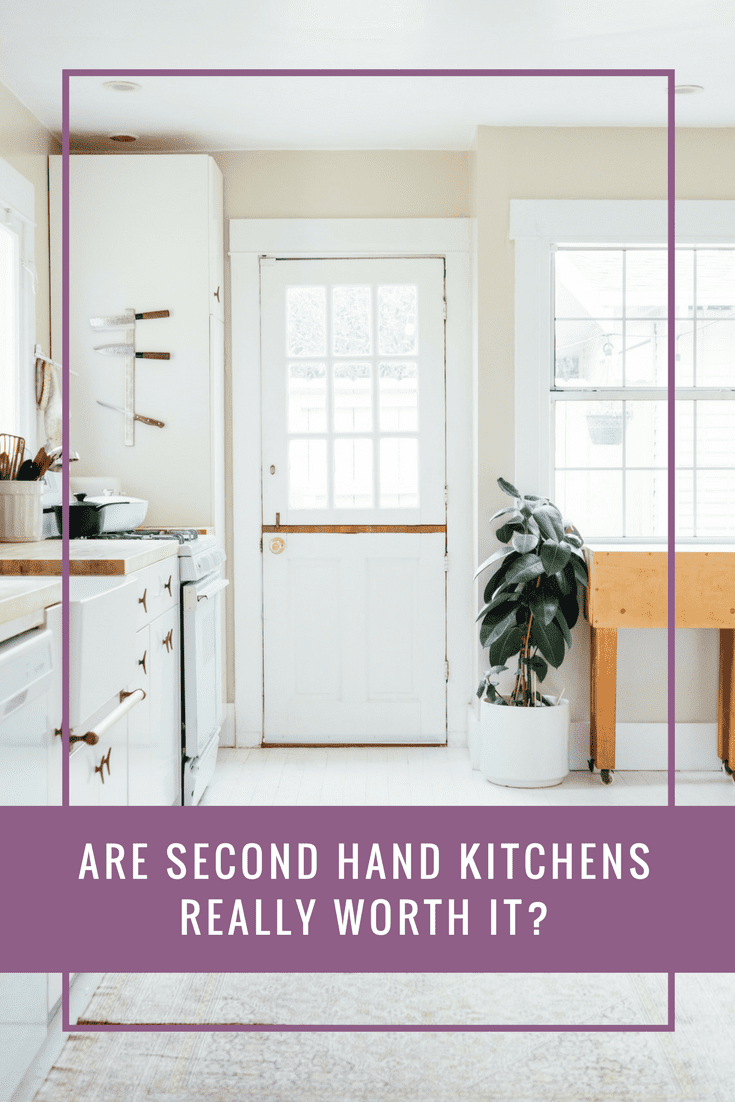 ---