Being a first-time homeowner is such an exciting time! You now have an asset to call your own and with that asset come many new responsibilities, such as learning how to care for your lawn and garden.
Since many homeowners don't know the extent of what's involved with lawn and garden care. I wanted to share a few lawn and garden care tips for first-time homeowners. These lawn and garden care tips will help you maintain a beautiful appearance outside of your home on a regular basis.
Examine Your Grass
It's best to first determine if the grass on your lawn is the right grass for the region you reside in. Some northern areas have found that Kentucky bluegrass, perennial ryegrass grow well there. Southern areas have found much success in growing zoysia or bermudagrass. If you must replant grass outside of your new home, be sure to prepare the soil. You'll need to use an iron rake to rough up the soil and then place a layer of seeds on the original soil with another layer of fertilized soil on top of the grass seed. Be sure to keep the grass seeds moist, but not too wet until the glass matures into a beautiful lawn.
Mow Correctly
As a first-time homebuyer, you may not have a lawnmower yet if that's the case be sure to purchase the correct mower for your lawn. You will want a push mower to get a smaller yard mowed, and could opt for a corded lawn mower if you don't have a lot of shrubs or trees in the way. A riding mower is best for a larger lawn to ensure you don't spend all day mowing your beautiful new lawn. When mowing be sure to cut the grass no more than one-third lower than it's currently grown to. You don't want to mow the grass down to the bare ground as it will suffer from sunburn and look horrible.
Spread Out Your Purchases
As a first time homeowner, you may want to invest money into getting your lawn and garden taken care of. While this may sound like a reasonable idea, most lawn and garden care needs in that first year of being a homeowner could cost a good fortune. It's best to make a plan of attack for each need and develop a budget for when you'll purchase the necessary equipment and such for your lawn and garden tasks. Spreading out your purchases will allow you to maintain your first lawn and garden in a reasonable manner without going completely broke.
Plan for Regular Maintenance
Now that you've had a few tips on lawn and garden care as a first-time homeowner, it's important to make a plan for regular maintenance. The longer you reside in your home to experience the seasonal changes, the better you'll be able to learn when to mow, prune and harvest the garden and lawn. Make a plan to maintain your beautiful outdoor appearance by writing down when the lawn will need to be mowed and when the garden will need to be watered or tended to. This will keep you on track to enjoy a beautiful lawn and garden the entire time you own this house.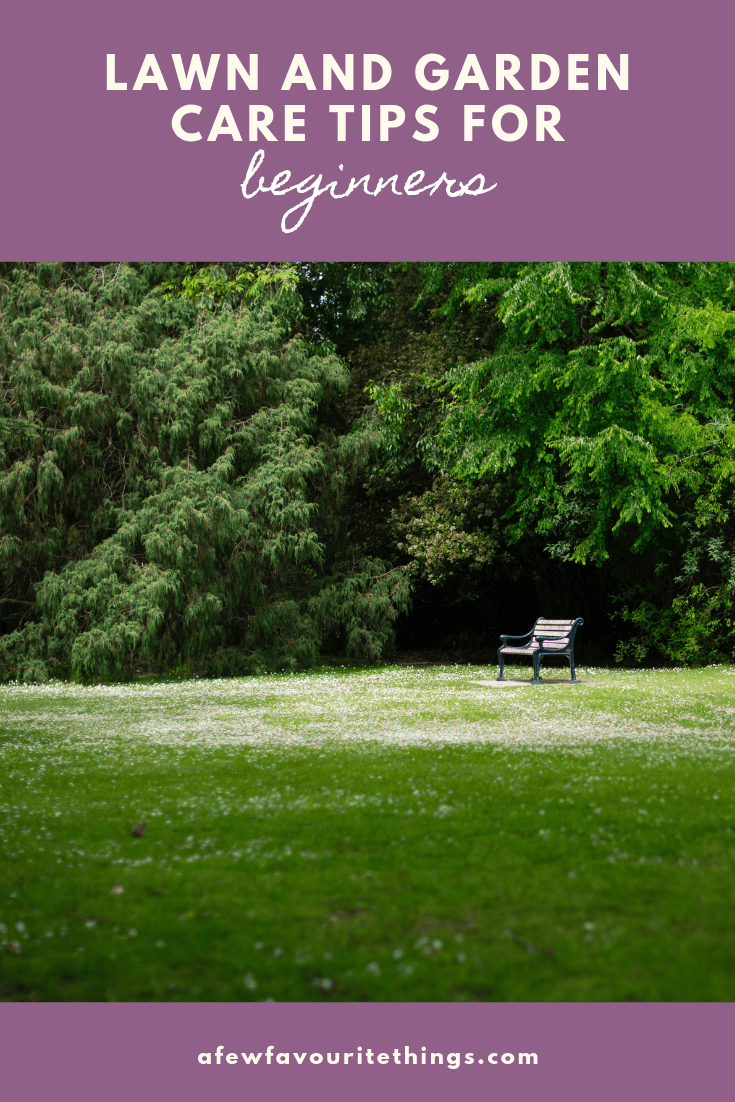 There you have it, a few lawn and garden care tips for first-time homeowners. It's sadly something that prior homeowners will let go which leaves the new homeowner investing funds to prepare their outdoor living space to look beautiful all year round.