This year, Bensons for Beds welcomes stunning new additions to its luxury Bespoke Collection; offering an updated range of premium mattresses, headboards, and beautifully British crafted bedroom furniture accessories, perfect for that finishing touch to compliment any bedroom.
The exquisite Bespoke Collection, has been specifically designed so shoppers can truly personalise every element of their bed and sleep space, creating a serene sanctuary, tailored to their home. The collection offers a vast range of customisable beds and bedroom furnishings, with 18 lustrous upholstery fabrics and colours to choose from.
In addition, the range also offers bespoke mattress fillings, fabric choices, storage solutions, complementary headboards and bed bases, in which each element can be selected to create the perfect place to rest and relax.
Headboards
To complete any bedroom aesthetic or for an instant update, a statement headboard is perfect for creating a stylish backdrop and focal point to a bedroom.
The Bensons Bespoke Collection of headboards now boasts a further 10 sophisticated designs. Alongside the traditional elegant buttoned styles, Bensons' has expanded the designs to include more contemporary, minimalistic designs, so there is something for everyone.
Occasional Bedroom Furniture
While a stylish and comfortable bed is key to any bedroom design a real peaceful haven is not complete without the addition of fashionable furniture pieces. Bensons' Bespoke Collection has now extended its repertoire to include new classically styled bedroom essentials, all designed to complement the stunning range of beds and headboards.
Choices include the classic or contemporary, armchair or blanket box in a wide array of styles to suit every taste. The collection combines simple elegant lines, plush fabrics, and space saving ideas.
Mattresses
The Bespoke Collection mattresses are the epitome of luxury bedding. Each mattress is endlessly customisable and can be individually tailored to suit all firmness and comfort requirements.
Bensons welcomes four new plush mattresses to the existing collection including the Pure Bliss, Pure Opulence, Pure Indulgence and Pure Magnificence. Each of these luxury mattresses has been created using the very best natural fillings including wool, cashmere, silk, pashmina, alpaca wool, bamboo and exclusive super soft Supima® cotton, creating the ultimate blend of luxury, natural fabrics.
Designed specifically to work in harmony with natural fillings the Staples pocket spring system is made from a premium grade steel alloy that contains titanium for added strength, durability, support and comfort.
The full Bespoke range offers a wide choice of high quality, natural fabrics in a rich palette of colours and textures. All fabrics are fire retardant, chemically free and cotton enriched.
The Bespoke Collection is available now exclusively from https://www.bensonsforbeds.co.uk/ and in 270 Bensons for Beds stores nationwide.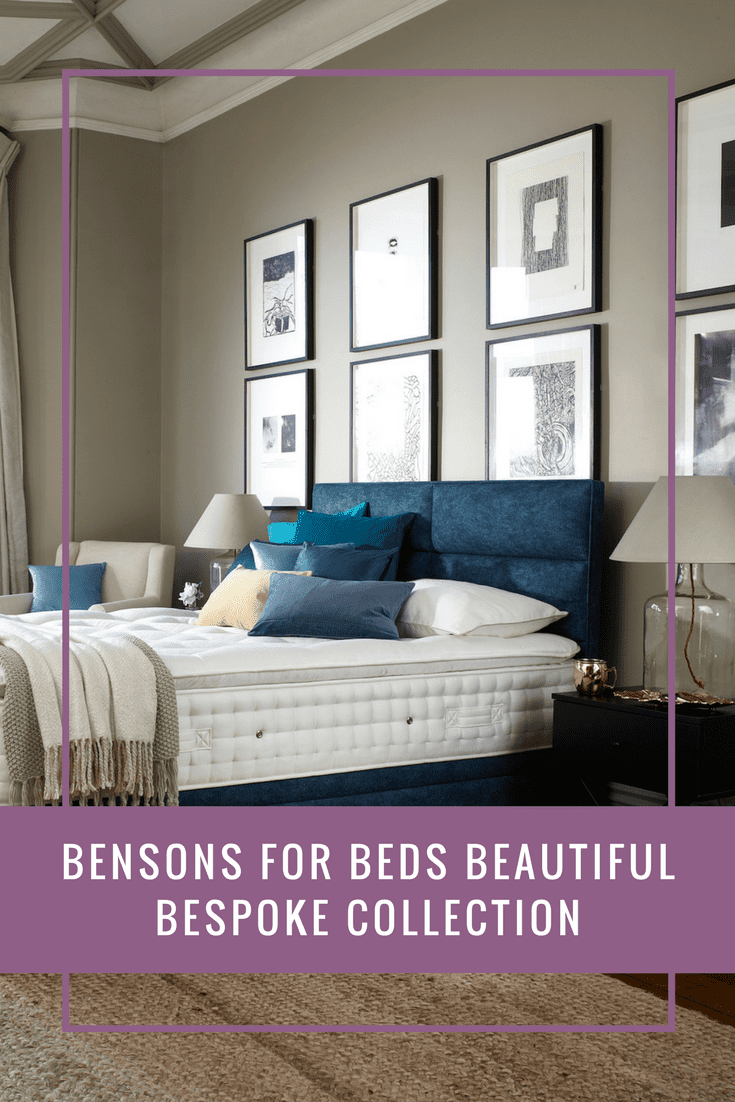 Featured Article