Whether you're currently renovating your kitchen, you've just purchased a new one or you are just looking for ways to enhance the lighting in the room, undercabinet lighting is a strong investment. If you're totally new to the world of LED undercabinet lighting, here's everything that you need to know:
What is Undercabinet Lighting?
Undercabinet lighting is pretty self-explanatory – it's lighting that is placed underneath cabinets and cupboards. It's primarily intended to be used in the kitchen, and it is useful for tasks such as cooking as there are no shadows cast.
Types of Undercabinet Lighting
There are several different types of undercabinet lights available on the market. There are three options for the electricity – hard-wired, plug-in or battery operated. Hardwired will be the most costly, but it means you can operate the lights via a pre-existing switch. Plug in means that there's a switch on the light bar itself. Lastly, battery operated means you will need to turn the lights on individually. In terms of the style, you can opt for light bars or pucks. Light bars are better for larger areas, but pucks give off a more focused light. The lights themselves can be recessed into the cabinets or they can clip on to them. The lights will fit any sort of cupboard or cabinet, so even the most awkward nooks and crannies will be illuminated.
Benefits of LED Undercabinet Lighting:
Energy Bills
Undercabinet lighting will save you money on your energy bills. This is because you don't have to light up the entire room to see what you're doing whilst you're prepping food. LED bulbs, in general, are best for saving money, as they need less energy than a halogen bulb, meaning you can swap a halogen bulb for an LED bulb with a lower wattage and you won't have to compromise on the level of lighting. With LED bulbs, you should start to notice savings on your energy bills after a year or so. LED bulbs also have a long lifespan, so you don't need to be constantly replacing the bulbs either.
Simple to Install
Undercabinet lighting is simple to install, so you can take advantage of it even if you're not planning to renovate your kitchen. Some undercabinet lights just require screwing or nailing in, then plugged in, and you're ready to go. No rewiring required.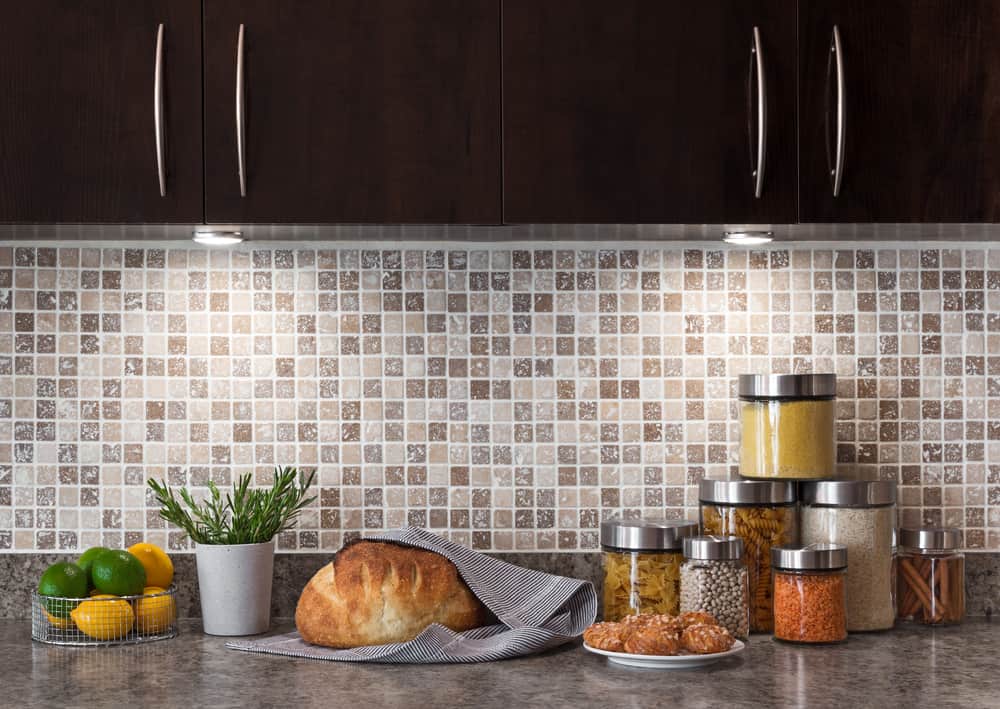 Fewer Shadows
With undercabinet lights, the flow of light between the fixture and the surface isn't blocked, so there are far less shadows created. Shadows can be annoying when you're trying to cook, so eliminating them will make a world of difference to your enjoyment when spending time in the kitchen.
Unique Looking
Undercabinet lights are contemporary and they often look very unique in a kitchen environment. You can get triangle shapes, rectangle shapes, oval shapes and square. You can also choose from a range of finishes such as chrome, glass and stainless steel. You can shop a unique range of lighting at Light Supplier.
Pocket Friendly
As you can install undercabinet lighting yourself without the need for an electrician, they are a pocket-friendly way to add some extra lighting to your kitchen. Rechargeable battery lights are often the most affordable option.
Add Value to the Home
As undercabinet lighting is such a unique feature, if you're looking to sell your house, they can really add value. When they're installed correctly, they can enhance the look of the kitchen and make it stand out to potential buyers.
Safe to Use
LED undercabinet lighting is safe to use as the bulbs don't get anywhere near as hot as a traditional halogen bulb. This means that there is less risk of the light damaging the wood of your cupboard, or creating a fire hazard.
Featured Article