AD | Featured
Staying fashionable while being on a budget can be a real challenge. After all, the entire fashion industry is set up to convince us that we need the latest and most trendy items, and then sell them to us. However, with a little creativity, you can stay stylish and authentic to your own personal fashion without spending a fortune. Keep reading to find out how.
Staying fashionable while being on a budget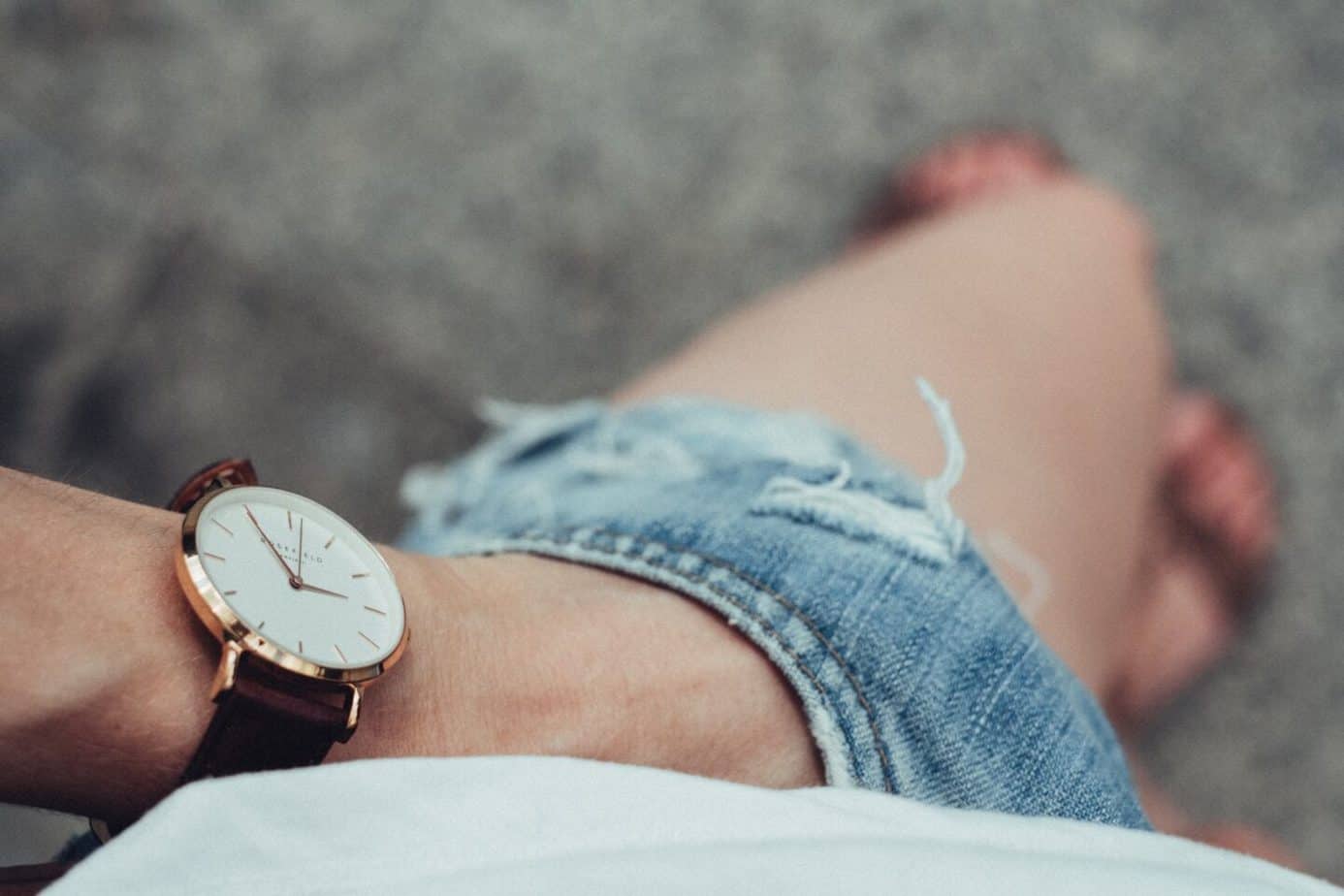 Shop preloved
To use to be that shopped for second-hand clothes was more of an extreme sport than a retail experience. After all, you first had to track down the shop, with the best stock (usually those in wealthier neighbourhoods, but not so close to colleges or unis that all the good stuff has already gone). Then you have to brave the smell, (must and BO anyone?), not to mention that very flimsy curtain in the changing room that looks as if it would fall down at the slightest touch.
Of course, things are a little different in the preloved sector these days, with higher-end stores focused on customer experiences, vintage only shops, and even online retailers like the ones mentioned at eco-age.com, getting in on the action.
The great news is that by buying second hand you won't just be helping to save the planet, but you can save yourself a tidy sum as well. Unless the items are marked up as vintage, that is when you can expect to pay at least double, so do beware!
Make your own clothes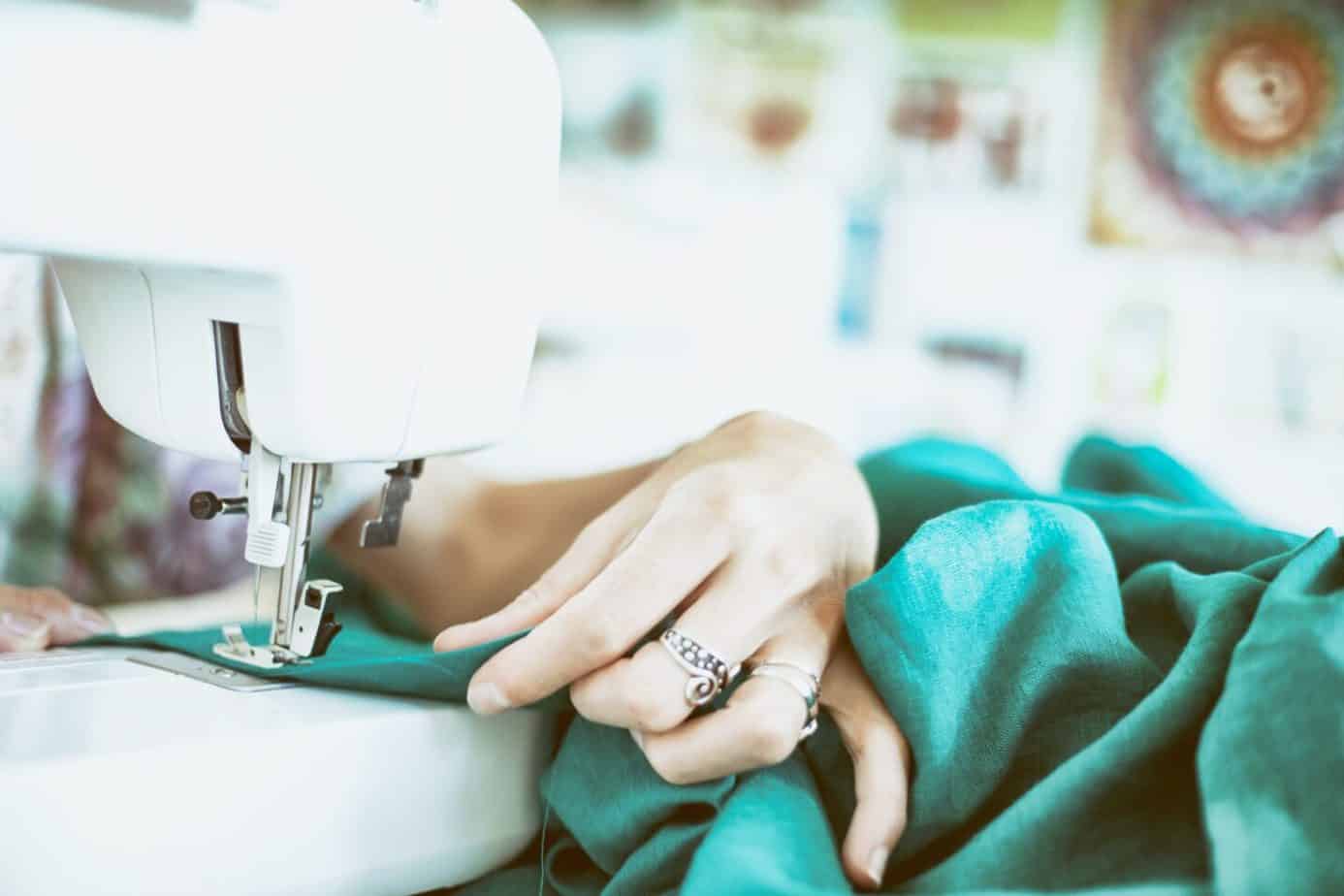 Another excellent and creative option for staying on-trend, on a budget is to have a go at making your own clothes. Yes, I know that this sounds ridiculously hard and people go to uni for years to learn how to do this. However, you don't need to start by creating avant-garde pieces ready for the runway. Instead, you can opt for a simple skirt or top like the ones at fabric.com, that with the right pattern, and a sewing machine is straightforward to create over a few days.
The good news is that you can find plenty of online and video tutorials that will take you through the process, and give you lots of hard-won advice. Something that means you can stand on the shoulders of giants as you sew.
Of course, with new fabrics being so pricey, a homemade item can quickly get expensive if you don't keep an eye on things. To that end recycling fabric like bedsheets, curtains and tablecloths a la' Scarlette O'Hara is a better and cheaper bet!
Skip dry clean only garments
If you want to save money on your wardrobe, it's best to avoid dry clean garments at all costs. After all, you will have to pay extra every time you want to clean them, which makes them a terrible wardrobe investment, in my opinion.
Also, while we are on the subject of laundry, remember that by buying the right type of clothing, you can save a pretty penny by reducing your washing energy bills as well. To that end, investing in natural fabric like wool and silk that do well at a lower temperature can actually save you a fair bit of money in the long run.
Shop online
Another must for saving money, while staying fashionable is always to shop or at least look online for the items you want before buying them in a store. After all, when online shopping, you can easily compare different stores to get the best price. There are also very often voucher codes and discounts that can be applied online that can save you extra money as well.
Additionally, some fashion items like glasses are barely always better value when you buy them from stores like Eyeglasses.com online. The reason being that such shops don't have to pay for the overheads of a bricks and mortar store. A saving that is then passed onto you the consumer. 
Opt for a capsule wardrobe (or at least the principles of this)
If you want to keep the cost of your wardrobe down, one of the best options there is to go for a capsule wardrobe. This type of wardrobe is made up of a reduced number of garments, especially selected, so they go together in both design, colour and pattern. Ultimately, if you have curated a successful capsule wardrobe, you should be able to pick out any item and wear it with any other.
The way that this type of wardrobe can help save you money is that you need to buy fewer items overall. You also only need to update your wardrobe with a few pieces each season rather than replacing the whole thing.
To be successful with a capsule, it's crucial to focus on neural basics such as trousers, skirts, and tops, and then build in colour and pattern around these. Also remember to opt for quality pieces that will wash and wear and last a long time, as this can also help you keep your spending as low as possible.
Save for the sales
Sales are an excellent time to grab high-quality items at a fraction of the price. Similarly to when shopping for your capsule, the best strategy is to focus on basic items here, as these won't date so much when it comes to seasonal trends.
Coats, in particular, are a wise sale buy, and if you can save up money to spend while the sales are on, you won't even need to use your credit card. Something that means you can save even more money in the form of interest.
Start a fashion swap group
Finally, a complete free way to get the latest look is to start up a fashion exchange group, as detailed at treehugger.com. This is where you and some friends get together and bring items that you no longer wear to be swapped with each other.
The rules are simple; you get to take one piece home for every item you bring. No payments, no changing your mind after the session. You can even add some wine and nibbles and make an evening of it. All while saving some serious money on your wardrobe.