Having family and friends visit is a great opportunity to catch up and spend quality time with the ones you love. If you are not fortunate enough to have a spare bedroom to turn into a guest room you may feel a bit overwhelmed with where everyone will sleep. The good news is it is really not as hard to host guests without a guest room as it feels like once you get past the initial intimidation.
How to Host Guests Without a Guest Room
Figure out how you will accommodate your guests before they arrive. You should let your guests know your plan so that they can be prepared for what arrangements you have rather than being caught by surprise.
No guest bedroom – where will guests sleep?
The most important part of hosting guests when you do not have a guest room is finding a place where everyone will sleep. If you have children bunking them together so the guests can borrow a bed is a great plan if your kids are open to the idea. Older kids usually do not feel comfortable with guests in their room so be sure to ask.
The living room or a finished basement are great options for a place to pop up an air bed for guests if you do not have another place. Although try to avoid a room that is used by your family first thing in the morning so your guests can sleep.
Welcome basket
Create a basket of goodies to help your guest feel comfortable. Snacks, water bottles, and the password to the Wifi are always a hit. Providing small comforts is a great way to help your guest feel at home even when they do not have a room of their own.
Don't forget the duvet cover
Just as you would do climbing into your own bed at night, a fresh duvet cover can feel wonderful after a busy day. Making sure you have fresh linen out for your guests can help ensure that they feel welcomed and cosy when the tuck into sleep. Matalan duvet covers you can check from Yorkshire Linen are available in an array of different designs if you are looking to spruce things up a little without breaking the bank.
Selecting a duvet cover that makes them feel welcomed into your home. Whether it is is a festive number for the Christmas and New Year season. Or maybe a simple print that will last throughout the year, ready to be pulled out and snuggled into. Making sure that the duvet cover that you select is machine washable and do consider additional pillowcases in case your guests like more than one pillow.
Set privacy limits
If you have children it helps to explain to them that while your guests are staying they should politely stay out of the room while your guests are sleeping. This may not always work but the effort will be appreciated.
How do you ensure your guests feel at home?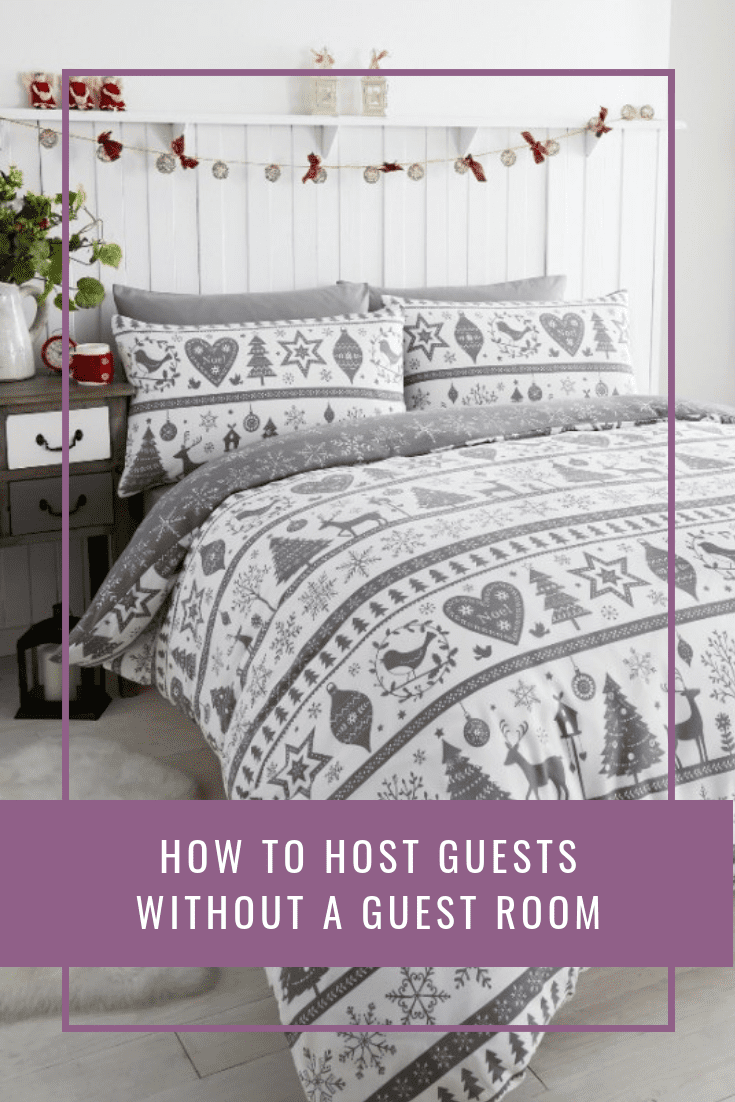 Collaborative Article
---
Photo Credit: Jacalyn Beales Kari Shea