Whether you're looking to provide the space for the perfect family movie night or you and your friends regularly gather around a screen to see the latest and greatest, or some of your favourite classics, the trip to the cinema is no longer a necessity. Instead, it's becoming easier than ever to create your own home cinema experience. Here, we're going to look at what you need to create the perfect movie watching environment in your home.
Creating the right environment
First of all, you need to identify the room you want to use for the home cinema. It's entirely possible to use your existing living room, you just have to make a few of the right adaptations to it. For one, you need to find balance with your interior lighting so that you don't have your ambient lighting overpowering the screen, but enough accent lighting to maintain a nice, cosy atmosphere. You need enough space to make sure every single viewer can look up to the screen comfortably, as well as to ensure that you can implement a full surround sound setup. Lastly, you need to consider the acoustics of the room. Rooms that are too big or oddly angled can diminish some of the benefits of that surround sound.
Finding the sweet spot
Seat choice and placement is going to be one of the most important aspects of the home cinema, however. It starts by using providers like Front Row Seating to make sure you have seats that are comfortable and supportive at the same time so that your guests or family don't end up with sore backs. Many home cinema seats come with cup holders, too, so you can get cosy with some snacks. When it comes to placement, it's all about your TV size and how high you place it on the wall. Whatever the particulars, you need to make sure that your eye can meet the top of the TV without you having to crane your neck too much.
No need for complicated controls
From the lights to the heating, to controlling your TV itself, the speaker settings, and whatever devices you use to access your entertainment, there's a lot that goes into creating the perfect home cinema experience. It's not uncommon for people to find that it's just too bothersome to set it up every time you want to watch a movie. Home automation teams like Kino AV can help you get over that hurdle by making all those individual devices much easier to control from one single point. Smart home functionality can help you control that majority of it all from one device, like your smartphone, so getting the room ready in "cinema mode" might be as simple as the press of one button.
A library of films at your fingertips
Of course, the home cinema experience only works if you actually have something to watch. Fewer and fewer people have a legit library of physical media that they can dip into as we move into a more digital world and if you don't have an expensive TV movie package, then you might think you're out of luck. As Expert Reviews shows, however, your choice of TV for the home cinema might solve that problem for you. Smart TVs make it easier to connect to a wide range of cost-effective libraries, like Hulu, Amazon Prime, and Netflix that can keep you supplied with an ever-updating list of movies and shows so that you never run out of stuff to watch. Even if you use apps like the Google Store to rent movies, it's much cheaper than going to the cinema.
Sink into that sound
Getting the perfect picture quality might be as easy as choosing the right TV but having the best sound experience can be a little trickier. If you have a smaller room, surround sound might not be the best option and you should consider looking for an HD sound bar to place beneath the TV, instead. If you do have the space, then a good surround sound experience is all about creating a triangle. You need one speaker directly in front of the audience, and two speakers behind, coming from either side. Ensure that the speakers aren't being blocked or placed in any oddly angled areas that could affect their quality, too.
If you have the space and budget for it, you can create a home cinema experience so comfortable, so engaging, and with such a range of movie choices at your fingertips that you're never going to want to pay for overpriced popcorn in a crowded theatre again.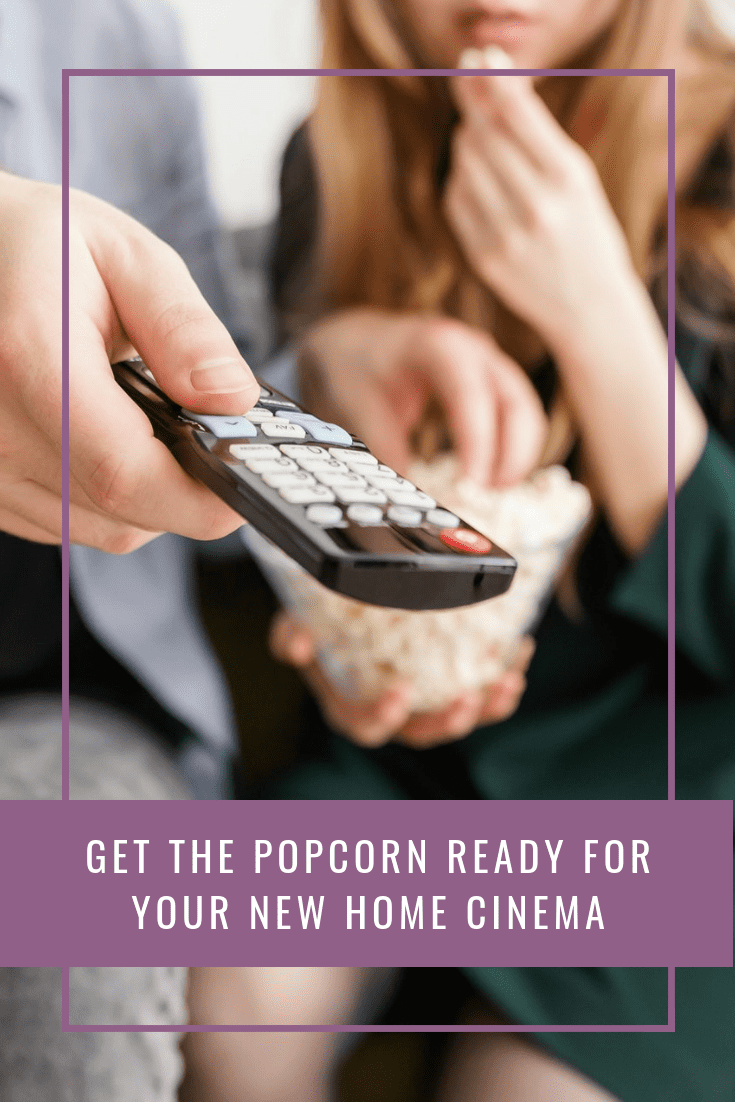 Featured Article