A food journal is an important part of a healthy eating plan. Keep a food journal, and your healthy eating plan will have a much better chance of success.
A daily food journal can be an invaluable tool for the success of a healthy eating plan. Just as a personal journal can give insight into your daily life, a food journal can give surprising insights into eating patterns.
A Food Journal
In the most basic form, a food journal is a written account of your daily food intake. However, there are many ways you can use your personal food journal to aid in your weight loss or healthy eating journey.
"I haven't been eating any more than usual." is a phrase that is often murmured when the scales inch up. If you have written down your food intake, you can see patterns emerge. Maybe you're nibbling from your child's plate, or maybe you're drinking one too many sugar-filled soft drinks. Having an honest account of your daily eating habits will keep you accountable and show the areas in which you need to improve.
A Successful Food Journal
Here are a few tips that will help make your Personal Food Journal a success.
Write down what you eat every day. Write down meals, snacks, nibbles, write down every morsel that enters your mouth.
Record food and drink intake immediately.
Note what you're doing while eating – sitting at the dining room table, watching TV, reading, etc.
Describe how you feel while eating – happy, sad, angry, bored, nervous? Were you hungry?
Be honest – nobody has to see your journal. If you want the highest chance of success, honesty is very important.
At the end of the day, look over your journal. Access how emotions played a part in your day and your daily food consumption. Write down any thoughts or insights you may have about the day and how the happenings of the day may have affected your food choices.
You should plan on keeping a food journal for a minimum of a few months. For best results, long term food journaling is recommended. Many of the weight loss leaders, such as WeightWatchers, say keeping a food journal is key to long term weight loss success.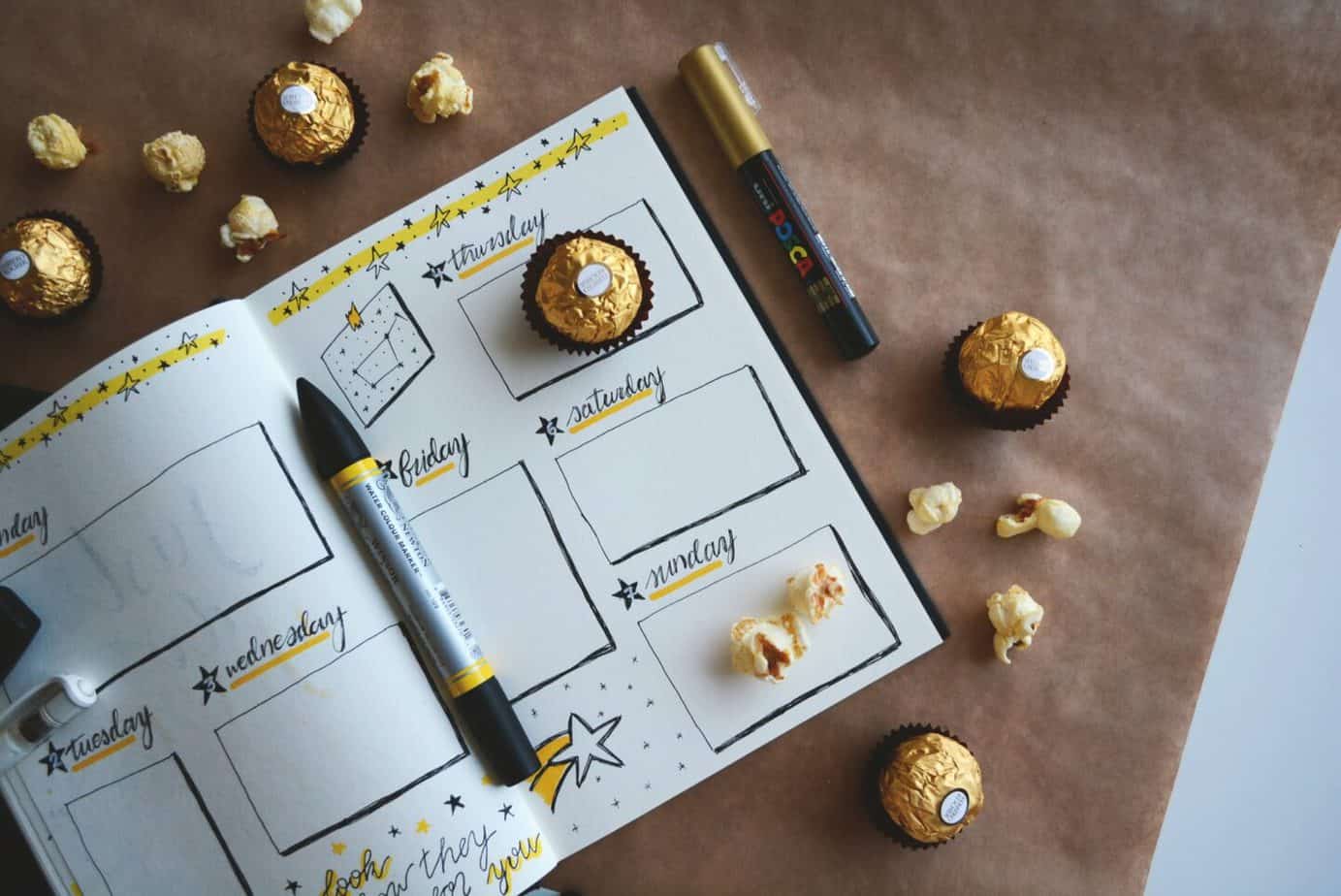 A Happy, Healthy, Beautiful Body
Everyone wants to feel good and look their best. Many people try expensive diets, surgeries, wacky weight loss techniques. A food journal is an inexpensive and easy way to successful weight loss or just plain healthy eating. For a successful healthy eating journey, get out your notebook and pen and start journaling. A healthy, happy, beautiful, body will be your well-earned reward.
Win a Boxclever Press Food Journal
To help you keep track of the foods you are eating, we are lucky enough to have a Boxclever Press Food Journal to giveaway.
Prize: Boxclever Press Food Journal
To enter simply complete the Gleam widget below, all entries are optional and each one completed will gain you more entries into the random draw.
Boxclever Press Food Journal (AFFT)