Anxious thoughts can feel quite overwhelming. When you have an anxious mind you have to spend extra time trying to convince yourself that everything will be alright. When it comes to the anxious mind, there's no outsider that can really help ease the burden we have with our anxious thoughts. While it may fall on us to find a way to calm our anxious mind, it doesn't have to be stressful.
Today I'm featuring the top 5 ways to calm your anxious mind so that you can work through those anxious moments with less frustration and fear.
5 Ways to Calm Your Anxious Mind
Stop Judging Yourself
Be aware of what you tell yourself. When we're suffering from anxious thoughts our mind will tell us negative things. When you stop judging yourself, you can ease the burden of your anxious thoughts and start moving forward in your day.
Create Positive Thoughts
I don't mean positive thinking, what I mean is create positive thoughts that counteract those judging yourself thoughts. Learn to redirect your thoughts to a more positive thought pattern than what your inner critic is telling you.
Deep Breathing
If you're really struggling with anxious thoughts and find that your anxious mind is out of control, it's best to practice some deep breathing techniques. Close your eyes breathe in and breathe out slowly and steadily until you feel release from your anxious mind.
Focus on Logic
Anxious minds tend to exaggerate or make up false truths. When you're suffering from an anxious mind, you can pause to focus on the logical side of the situation. Remember your direct experiences based on these worrisome thoughts to help ease your anxiety.
Get Moving
Lastly, you can try some sort of physical activity such as walking for 30 minutes to try to get your anxious mind under control. Sometimes our thoughts simply need a little distraction so that we can focus on the logical and reasonable side of our situation.
Whether you decide to try deep breathing, redirecting your irrational thoughts to rational thoughts or get up and get moving, each of these 5 ways to calm your anxious mind will help you move forward. Suffering from anxiety doesn't have to create a stressful environment for you. You can use these tips in your everyday life to help manifest a more stable thought pattern, even if you're suffering from anxiety.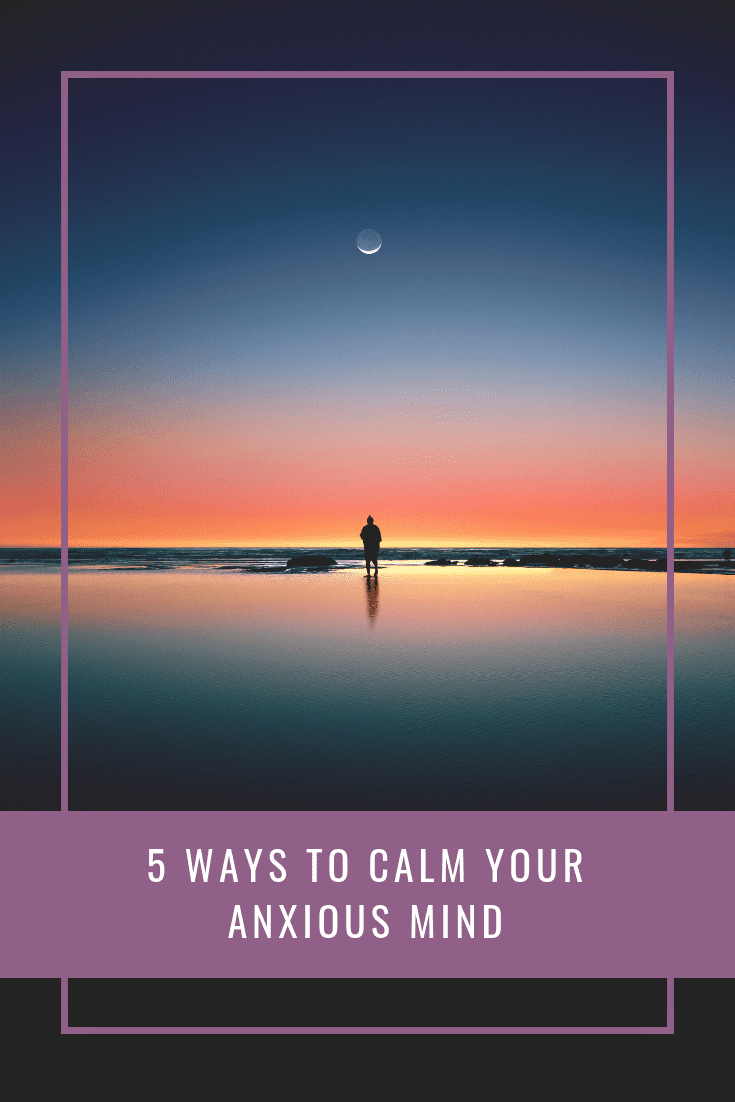 ---
Photo Credit: Sasha Freemind Jordan Steranka