AD | Affiliate Links
There is no denying that we are all trying to focus on our impact on the environment. Whether that is reducing the plastic we have in our homes or trying to bring the energy costs down. One thing we can all focus on is our laundry. All of us need to wash clothes. It might be for ourselves, a partner, or the whole family. There are some changes we can all make to help us be more mindful when it comes to making your laundry eco-friendly. So I wanted to share with you some of the things you can do to make your laundry eco-friendly. 
Ways to make your laundry eco-friendly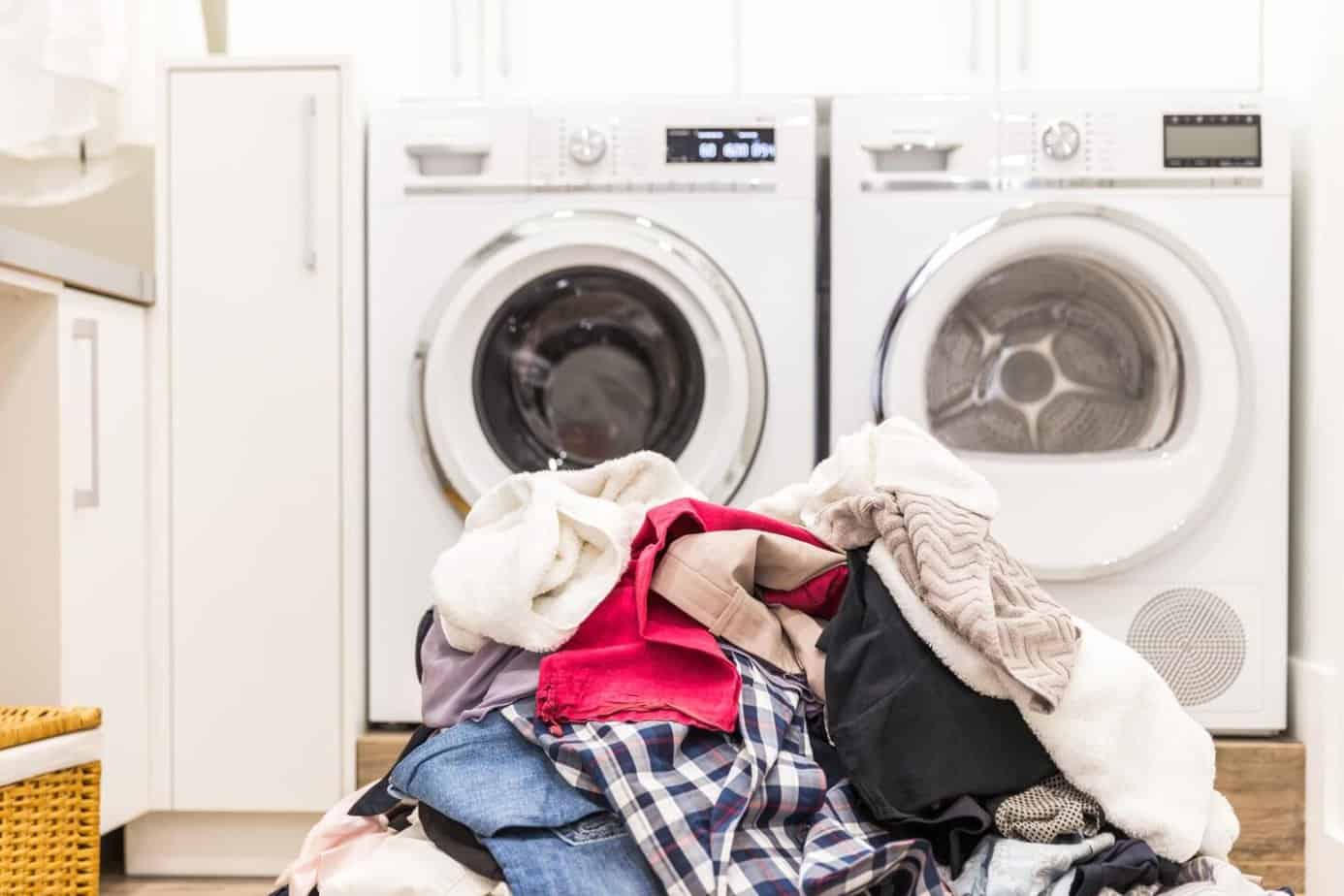 Wash clothes less often 
One of the first things we can do is to try and wash clothes less often. Are you in the habit of wearing something once and it goes straight into the washing basket? Do you have teens or children that wear things for even a couple of minutes and then consider them dirty? It might be time to start changing your habits. While some clothes need to be washed after they have been worn, especially if there are marks and stains on them, it isn't the case for every item of clothing you wear. 
If you have only worn something for a little while and there is no evidence of it needing washing, put it away and wear it another day.
Encourage your children to think about this, or check the wash basket before routinely putting it in the washing machine.
Use eco-friendly detergent 
Another great tip is to use eco-friendly washing detergent. You can buy eco-friendly options in the supermarket or even have a go at making your own. There are many tutorials online using different things to make your own detergent and it can be a great way to reduce the overall spend. Be mindful of how much detergent you use as well. How many of us don't measure out the powder or softener we put into the machine? Try and stick to the guidelines. 
Try refillable shops
If you want to be more eco-friendly you could try using refillable shops instead of buying a new bottle in the shops. You can invest in a glass bottle that you can then fill up. Or you can try buying refill packs for your chosen brand in the grocery store, Many eco-friendly options will sell refill products so that you can reduce the use of plastic in your home.
Tips for using the dryer
When it comes to using the dryer, you may be thinking that you should avoid it if you are trying to be more eco-friendly. After all, it uses a fair amount of energy in your home. But, you can use them sparingly and in a more eco way. One tip is to use Ecoegg Dryer Egg in your tumble dryer. It helps to dry the clothes quickly and freshen up the clothes. They are an environmentally friendly substitute for dryer balls.
You can also ensure that you use an eco mode on your tumble dryer. The last tip would be to make sure you fill up the dryer before using it. It will use the same amount of energy, but you won't need to put it on as often.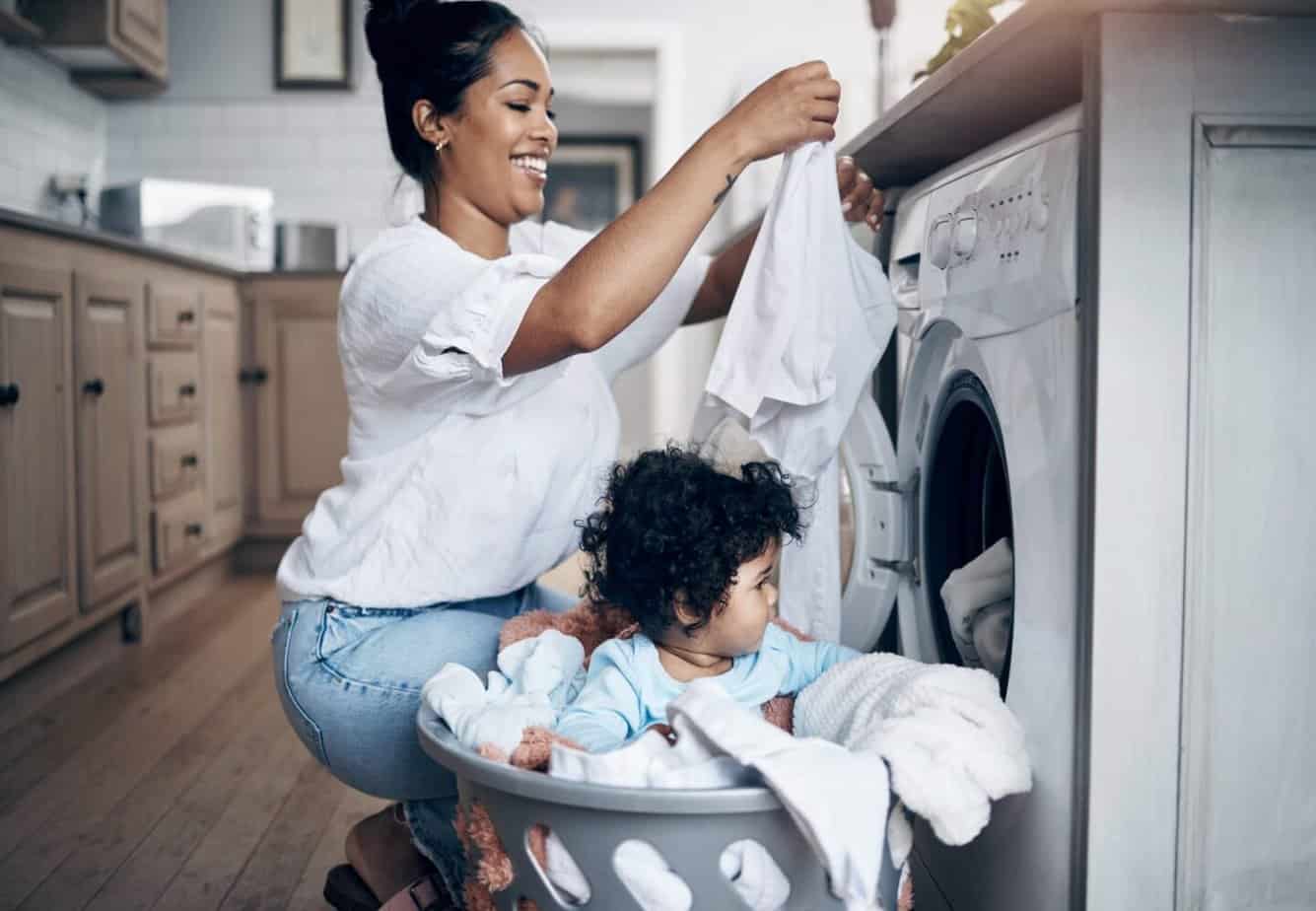 Switch the water temperature down 
So many of us will be used to making that switch from 40 to 30 degrees when it comes to our washing, but you can actually reduce the temperature even further. A 20-degree wash will still give you amazing results and clean your clothes. If you have an eco mode on your washing machine then you may notice that the temperature will be set to 20 degrees. Some of these eco cycles can also be long, so it is worth looking at the different options you have on your machine. 
Reduce the cycle time 
While many of us focus on choosing an eco cycle on our appliances or making that switch to a colder wash, have you thought about the cycle time? Often eco modes will be on for longer periods of time, so if you can, try and reduce that by looking at some of the rapid cycles you have on your machine. If you can change the temperature and the cycle time, then you are using less energy overall, which is a great way to be more eco-friendly.
Make sure your washing machine is full 
A great tip is to ensure that your washing machine is full. This goes hand in hand with being mindful of what needs washing, and what doesn't. You don't need to be washing clothes every day. You can wait until you have a full load, and then put the washing machine on. 
Pre-treat any clothes before washing 
If possible, it might be time to try and pre-treat your clothes before you wash them. This is especially important for stains. Sometimes we can be lazy and put them in the washing machine a few times to try and get out a stain, whereas a bit of pre-treatment, eco-style, could make all of the difference. Often soaking a piece of clothing with some washing powder and in tepid water can help to release the stain and help you to get rid of it for good. There are some great tips online that can help you pre-treat clothing before adding it to your machine so that you can stick with the cooler and shorter cycles.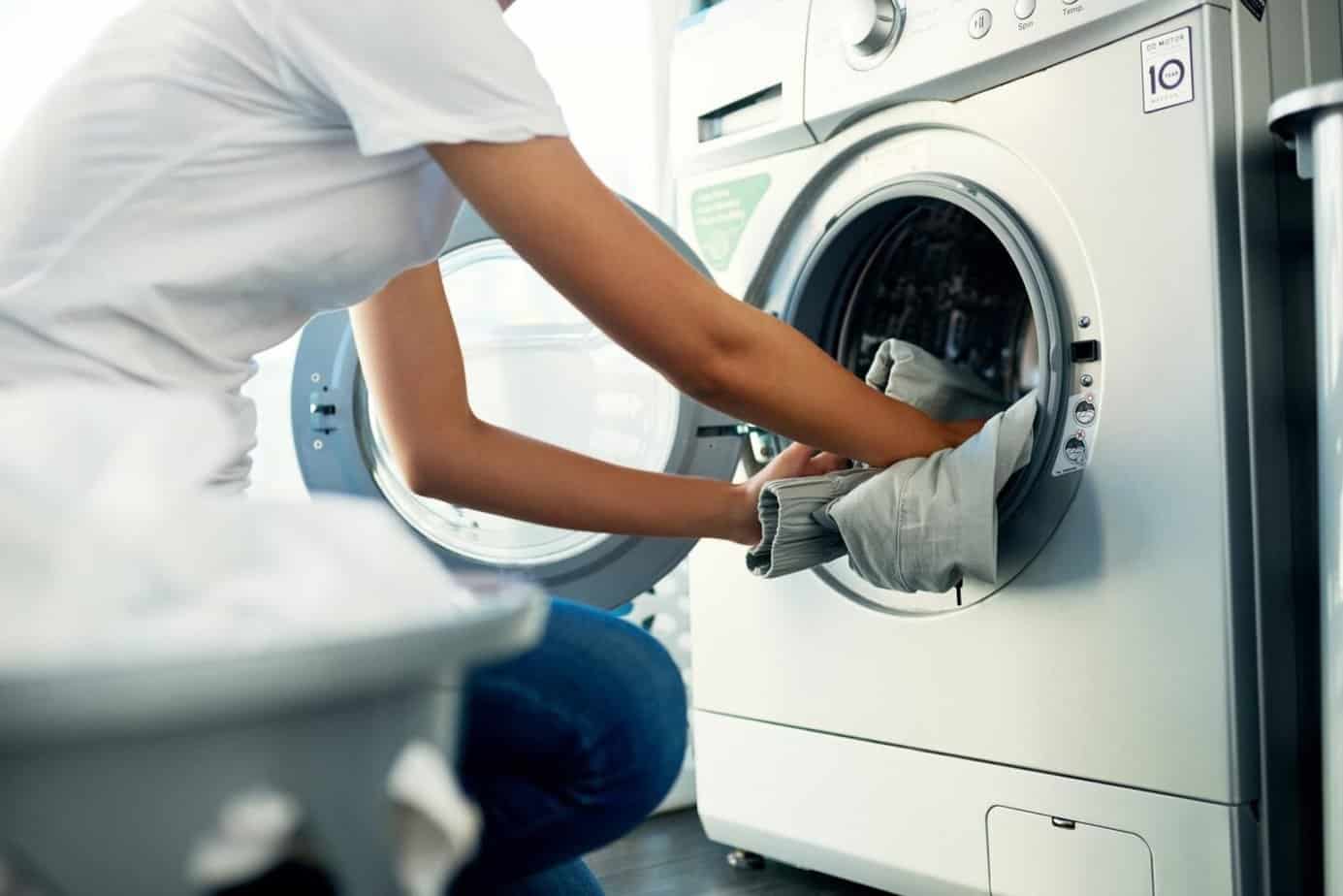 Skip the dry cleaners 
If possible, skip the dry cleaners. Even if something is dry cleaned only, the chances are, you can wash it at home either by hand or using a slow and cool cycle on your machine. You can always google it and check, but there are many tips and advice online to help you ditch the dry cleaners when you don't need them. This will save time and money.
Sometimes making small changes can make all of the difference when it comes to being environmentally friendly. I hope these tips help you to make your laundry eco-friendly. 
Win an ecoegg Dryer Egg
To help you make your laundry eco-friendly, we have an ecoegg Dryer Egg pack to giveaway – simply pop inside your tumble dryer with your laundry to speed up drying time, reduce creasing and lightly fragrance your laundry too! Kind to your skin, your pocket and the planet too.
PRIZE: ecoegg Dryer Egg: Tumble Dryer Balls
To enter simply complete the Gleam widget below, all entries are optional and each one completed will gain you more entries into the random draw.
ecoegg Dryer Egg (AFFT)