Welcome back to my A Few Favourite Things series. This week I have Kayley from Friendly First Foods showcasing her favourite things. If you are looking for food inspiration for your children, then please do pop and take a look at her recipe section.
A Few Favourite Things – Friendly First Foods
Hi, I'm Kayley and I blog at Friendly First Foods, a blog all about feeding a very hungry little foodie. Until I had my son, Harry I didn't like cooking and wasn't particularly good at it. Feeding Harry made me learn more about cooking, giving my family a balanced diet and has given me a passion for cooking simple healthy recipes. I'm currently pregnant with our second child and suffering from HG so most other hobbies have been put on hold until I feel better, my blog is the one thing that I've managed to continue with and has helped to keep me sane through a pretty difficult time.
Favourite room in your home
My favourite room in our house is the kitchen when it's tidy! One of my favourite times of the week is at the weekend when Harry, his daddy and I sit down together for our meals. Harry loves the social aspect of eating together and so do I. We're currently half way through our kitchen renovations, we have brand new units and appliances, there's a long way to go but once it's finished I just know I'm going to want to spend even more time in there!
Favourite trend
If I had to put our home style into a category I'd say it's pretty modern. We have a long way to go with making our house our perfect home and I love nothing more than trawling Pinterest for design inspiration. I don't think the things I want for our home necessarily fit into a specific trend or style but they reflect us and our family. When we got married people kept asking what our theme for the wedding was, my answer was always, 'things that we like'. I think that's definitely true about our home too, it's perfectly mismatched just like us.
Favourite thing you own
My favourite thing that I own is probably my Tiffany charm bracelet. It has charms on it for all of the significant moments in my life and wearing it reminds me of all the good things in my life, it makes me feel calm and happy.
Favourite colour
My favourite colour is Tiffany turquoise. It has been for years and always seems to be my default choice for everything. My bridesmaid dresses at our wedding were turquoise, our bedroom is a beautiful turquoise colour and lots of my clothes are too. I particularly love this colour on our bedroom walls, it's just so calm and relaxing, which is perfect for our sanctuary within a house of chaos!
Favourite season
Ooh this is a tricky one! I love them all for different reasons and am so glad I live in a country where we have such defined seasons. I love Winter when the frost makes the streets glisten and I can wrap up warm and snuggle up to my hubby. I love stomping through the beautiful orange leaves with Harry in the Autumn. I love watching the flowers bloom in Spring and seeing the daffodils pop up everywhere and I love the sunny days in Summer when we can spend whole days outside. I genuinely don't think I could pick just one season.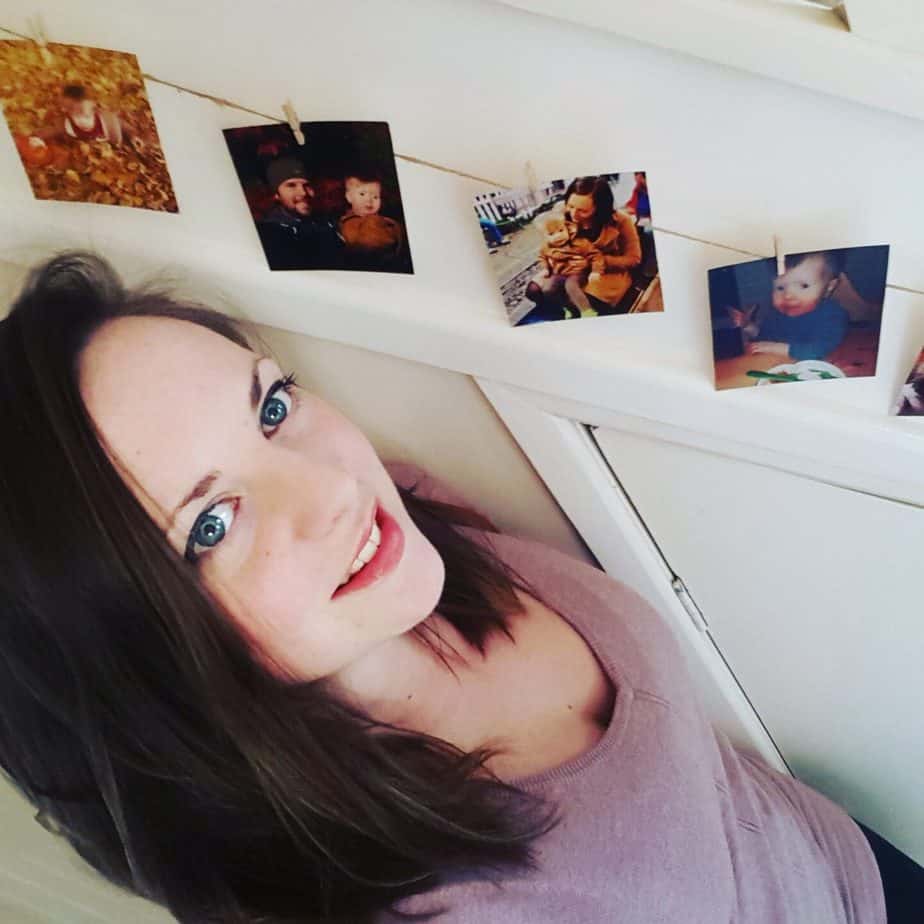 Favourite about where you live
We live really close to most of my family and my mother in law and love the fact that we can see them all so easily. (It's also super handy for babysitting!) Where we live is a short drive from Manchester, a city bustling with life and so many things to do, in one direction but then we're a short drive from the beautiful countryside in the other direction. I love having places like Lyme Park on our doorstep, Harry loves being outside and we are never short of places to take him.
Follow Friendly First Foods via Social Media
Twitter: @friendly1stfood
Facebook: facebook.com/friendlyfirstfoods
Instagram: instagram.com/friendlyfirstfoods
Pinterest: pinterest.com/friendly1stfood