AD | Affiliate Links
May traditionally means we are on the home straight to summer, and with longer days, and brighter sunnier ones at that, your windows can be a real neglected area of your home. Once that sun shines through your window it will identify the tiniest of smudges. The sun holds no prisoners on the window cleaning front, so why not use May as a chance to get those windows sparkling. If you are hoping to focus on your windows this month, then I have the top tips to help you get your windows sparkling.
Remove curtains and blinds
If you are wanting to give your windows a deep clean then remove those curtains and blinds. This is another ideal time to give them a clean such as washing any fabrics, spraying with a deodoriser, and vacuuming the corners of the windows to get rid of dust or hidden cobwebs.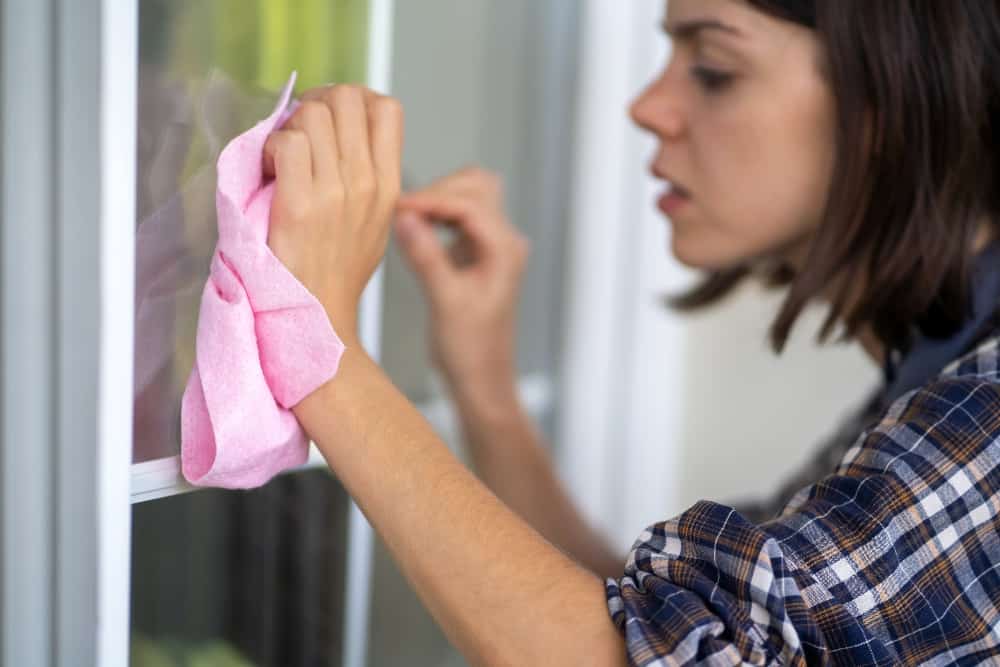 Get the right window cleaning products
Next up you will want to get the right window cleaning products. Finding the right products is key. Check out Dr. Beckmann's product range to help spruce up your homes in 2022 here: www.dr-beckmann.co.uk. There is a great selection on there to help you find the right cleaning product for you. 
Start with the window frames
A great tip is to start with the window frames first. This is so you don't drip dirty water or the excess from cleaning the frames onto what would have been clean glass and panes. The frames should be the easiest part to clean and a quick wipe should do the trick, however, if you feel they are especially dirty then using the right sort of spring could lift dirty marks.
Have the right technique for cleaning the glass
Now that you have cleaned the frames it is onto the window panes themselves. Brush the window panes with your cleaner or warm soapy water. The work over the glass pane in an "s" shape. This ensures that you get every part of the windowpane, and also helps you to wipe away any excess and avoid smudges and streaks. You may find that you need to repeat this a few times if your windows haven't had much attention for a while. A microfibre cloth can help you to get rid of any watermarks. 
Wipe away any excess cleaner to avoid streak marks
Now that you have cleaned the pane, it is time to ensure that you get rid of any excess soap suds or cleaner that could be left on the window. You could use a squeegee for this or a dry cloth to ensure that any more moisture doesn't end up on the glass pane.
Don't forget the window edges and sills
Now that the majority of the window is cleaned up, it is time to ensure that you don't leave any soap suds or cleaner on the edges of the window. Go over these areas with a dry cloth. You should also use this time to wipe the window sills and give them a clean. Dirty water could have dripped onto them during the cleaning process, so this should be the last area to clean.
When is the best time to clean your windows?
You may think the best time to clean your windows is on a bright sunny day, but this can be counterproductive. The sun will create a glare on the glass so it can make it harder to spot the marks you want to get rid of. Instead, aim for a dry cloudy day. This will give you the best opportunity to get those windows clean and sparkling.
Hopefully, these tips will help you to clean your windows this month.