AD | Affiliate Links
Kick start February by tackling through that growing pile of laundry. If it's the whites that need washing, use the nation's favourite specialist laundry whitener, Dr. Beckmann's Glowhite or Glowhite ULTRA, to restore the freshness and leave your whites shining bright! 
Not everyone is great at the laundry. In fact, I think we all will have horror stories when it comes to shrinking clothes, adding something white to a colour wash, or turning a completely whitewash pink at some stage in our lives. However, there are some great tips and hacks for getting your laundry clean and fresh, without any of the common mishaps.
Bright whites laundry hacks
If it's the whites that need washing, use the nation's favourite specialist laundry whitener, Dr. Beckmann's Glowhite or Glowhite ULTRA, to restore the freshness and leave your whites shining bright! Check out Dr. Beckmann's product range to help spruce up your homes in 2022 here: www.dr-beckmann.co.uk. Here are some of the cleaning tips and hacks to help you tackle the laundry pile and finally have that empty basket of dreams: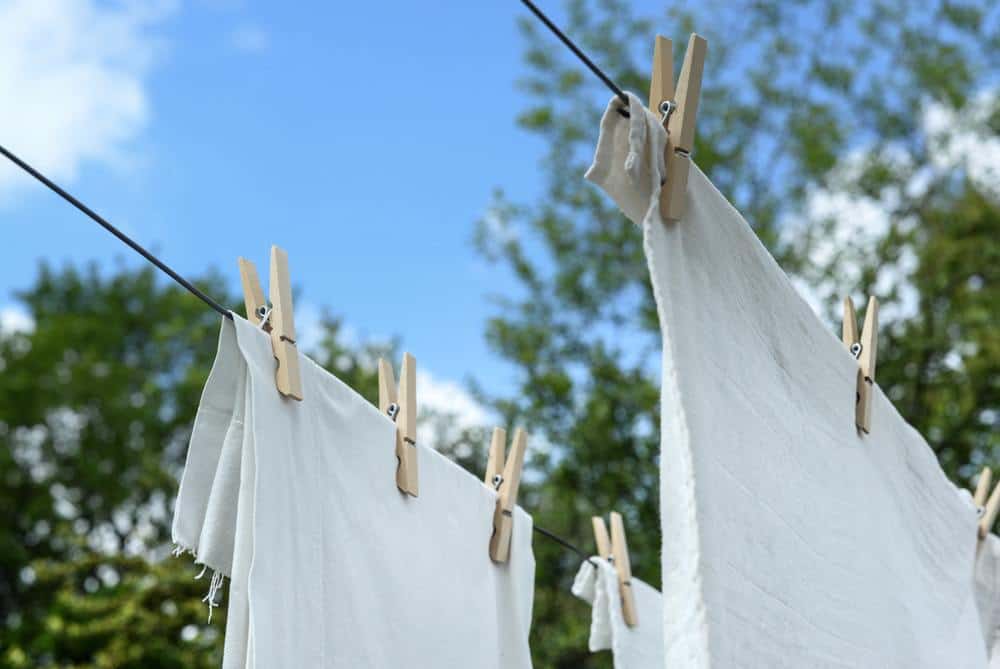 Sort your laundry as it suits your family
One of the first things you could do would be to sort your laundry as it suits your family. We are traditionally told to wash our clothes in whites, colours, delicates, etc, but that might not necessarily work for you. Instead, you could sort your washing by person, or maybe keep particularly soiled and dirty items separate from clothes that have perhaps only been worn once. It means you can save a more intense wash for those dirty items, and keep the cleaner items on s shorter cycle. Overall, this could also save you money on your energy bills. 
Add paired socks to a mesh bag in your machine
The washing machine is often the last known place for many odd socks. Leaving a lot of families with a pile of unpaired socks that just sit there in a drawer waiting to be reunited. However, if you are one of those families that loses socks then a mesh bag that you might use for delicate items can be your answer. Add the paired socks to the mesh bag before placing them in the washing machine. You won't lose any more socks, that is for sure. 
Hacks for the post-holiday wash 
The post-holiday wash is overwhelming, that is for sure. You already have the holiday blues and then are faced with the mammoth task of cleaning all of the clothes. Here are a few hacks to help you handle that post-holiday wash like the boss you are:
Keep the suitcases near the washing machine – it will serve as a reminder to get it done and fast. 
Wash everything in there, even the things that you might not have worn – It saves you time on organising what needs washing and doesn't, and gives everything a bit of a freshen up. 
Do it the first chance you get – the longer you leave it, the harder it will be to do it. 
Stain remover hacks
Another issue we can all have with the laundry are stains. Stain removers are great and having one in your home means you can often pre-treat a stain before it heads into your washing machine. But, are there any other tried and tested methods that could help some of the stubborn stains we can face? Here are a few to try:
Chalk – Rubbing chalk onto a grease stain when it first happens in a kitchen helps to absorb the grease and will give you a fighting chance of getting it out in the wash.
Dish soap also works with grease stains – We use dish soap to get grease off our dishes, and it can work well on clothes too. 
Salt and water – This is great to help remove any blood stains on clothing from cut knees and arms, etc. 
White vinegar – a spritz of this to soak your stains can also help. Having this to hand before adding your clothes to the washing machine can be a great help. 
Unshrink clothes, yes it is possible!
Yes, it is possible to unshrink clothes. Add two tablespoons of baby shampoo to warm water and then add the shrunken item, including jumpers, to it to soak for twenty minutes. Then remove the excess water from the item of clothing and stretch it out as much as you can. The softness in the baby shampoo softens the fibres in your clothes and helps you to stretch them back out again.
---
On the 12-month cleaning calendar, Dr. Beckmann spokesperson, Susan Fermor said: "Getting your homes straight can be a mammoth task, so following the 12-month cleaning calendar will help people plan and organise their cleaning schedule month by month, ensuring your humble abode stays spick and span all year round." 
Check out Dr. Beckmann's product range to help spruce up your homes in 2022 here: www.dr-beckmann.co.uk