Featured
There are so many important parts of your home, but some take priority over others. Your kitchen in your living room are two of the most important. And you probably also agree that the dining room it's something that you should focus on, too. Any part of the home that can be presentable should be worked on meticulously.
You and your guests are going to spend plenty of time in the dining room over the years. For this reason, it's worth putting in plenty of effort to make this thing look more inviting and for it to function properly. Whether you want to feel comfortable when you are dining, or you want to impress others, plenty of work should be done.  
It can be quite a difficult thing to consider if you've never done so before. You might start to overthink because you don't exactly know where to start. Fortunately, there are plenty of things you can do in order to upgrade. Some aspects are very simple and some are a little more complex. Might not be able to do everything on your own and you might require professional help. If you are curious, here are a few pointers on creating the most comfortable dining room: 
Creating the most comfortable dining room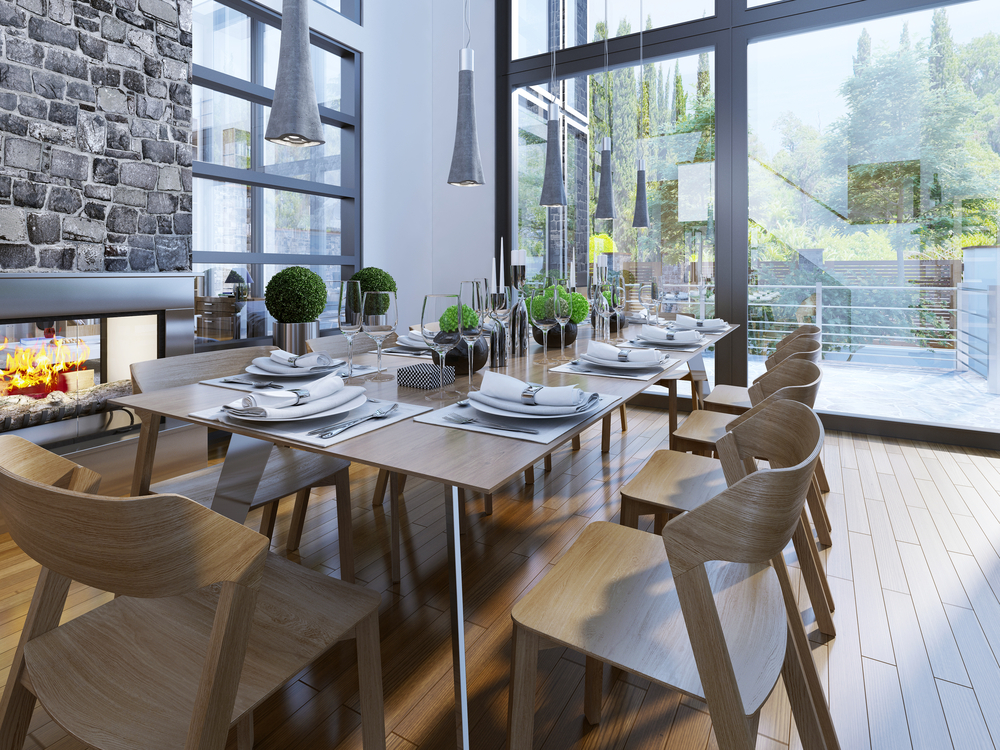 Optimize The Lighting 
It's amazing what lighting can do to an entire room. If the lighting is slightly off, it can make the entire room look a lot worse than it is. To set a positive mood within your dining room, it would be a good idea to think about adjustable lighting fixtures. Soft and warm lighting can create a really relaxing environment. Brighter lighting can help out with the likes of working and reading. You can find the perfect ambiance if you experiment with dimmer switches. 
Be Thoughtful With The Furniture 
Of course, your dining room will contain plenty of furniture that remains important. Choose dining chairs and a table that will help out with both style and comfort. One cannot be good without the other because nobody wants to sit in an uncomfortable space – even if it looks amazing. It's amazing just how much of a difference the furniture can make to the entire feel of a place.
Embrace Natural Fabrics And Materials 
The kinds of materials you use can play a big part in the overall feel. If you incorporate natural fabrics into your dining room, you could really add a touch of comfort and warmth. Materials such as cotton, wool, and linen, can be amazing for cushions and curtains. The coziness goes up a few levels and so does the aesthetic appeal. 
Personalize To Your Liking 
If you really want to enhance your comfort levels and make things even better, you can add plenty of personal touches. It is your dining room after all, so there are so many different things you can add. Decorative elements such as artwork and plush cushions can turn the space into something entirely different. different colors and patterns can transform the dining room into an extension of your personality.