Featured
Passing your driving test is an exciting time for any new driver, but it's easy to forget all the essential steps that are required of you before you can legally get behind the wheel.
Finding and understanding car insurance for new drivers can be confusing and overwhelming, which is why insurance experts at A-Plan Insurance have revealed a tell-all guide for any new driver looking to insure their car.
This guide will help new drivers to make more educated decisions about car insurance.
What type of insurance is required by new drivers?
Whether you've been driving for years or are a new driver itching to get on the roads, the law requires you to have third-party insurance at a minimum. You can be prosecuted, fined or even face court if you are caught driving without insurance, and it's possible your car could be taken or destroyed.
New drivers who may struggle to afford a car or policy can be added to another person's policy as a named driver. This person does not have to be a family member or relative!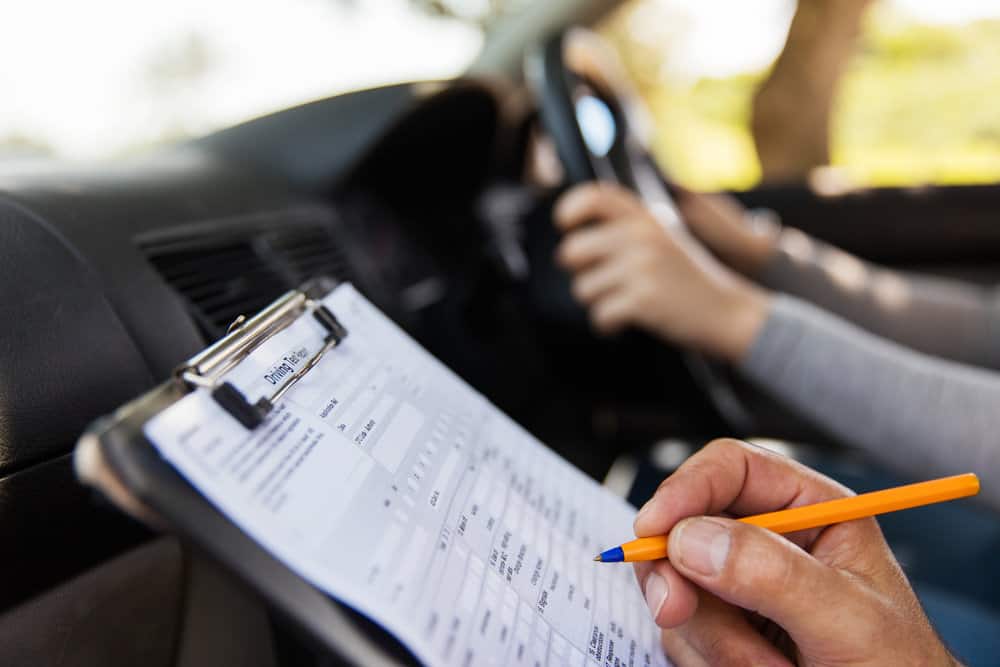 How much is it to insure a car for a new driver?
Car insurance for new drivers, especially those aged between 17-25, can be expensive, so it's important to look around and explore all the options before choosing which insurance policy to go for.
There are several factors that will determine the cost of the insurance; these are:
Age
Type of vehicle
Where the car is kept
How the vehicle will be used (if it will be used to commute)
Driver behaviour (does the driver have any previous claims or points on their license)
How safe and secure the car is (how likely the car is to get into an accident or get stolen)
Although you can become a new driver at any age, it is particularly common for young drivers to be charged more for insuring their car. In the UK, young drivers are expected to pay an average of £1,800 per year to insure their vehicle.
Young drivers are charged more to insure a car due to lack of experience, meaning they are deemed high-risk.
What insurance is best for a new driver?
By knowing all three types of insurance, you will have a better understanding of what is best for you as a new driver:
Fully Comprehensive – This type of cover will pay out if you damage your own car and someone else's car, regardless of who is at fault for the accident. It also covers you if you injure someone else in an accident and protects you against fire and theft.
Third-Party Only – This type of cover only covers the damage done to another person's car and any injuries caused by an accident. This is the minimum amount of insurance a driver can have and usually is the cheapest option.
Third-Party, fire and theft – This covers everything third-party only covers, as well as protection against fire damage to your car and theft.
To make insurance cheaper, you can pay for the year's policy upfront; however, if this is too much of a costly payment to make at one time, you can opt to pay monthly.
How can new drivers reduce the cost of insurance premiums?
There are also ways that a young or new driver can reduce the cost of insurance premiums; these can include:
Insure a car with a smaller engine – a smaller engine is less likely to be involved in high-speed accidents as they are less powerful.
Complete a Pass Plus course – this course can make you safer on the roads, making you less likely to be involved in an accident and therefore deem you less of a risk.
Get insured on a black box policy – black boxes allow the insurer to monitor the speed and behaviours of how you drive, proving how safely you drive, meaning cheaper premiums.
Add a low-risk and experienced driver to your policy –adding experienced drivers, such as parents, relatives or older friends, onto your insurance can, in some cases, help to reduce the price. Make sure, though, that this added driver does not, at any point, pretend to be the vehicle's main driver, as this is illegal.
Pay a higher voluntary excess –paying a higher voluntary excess fee on top of your required excess can help reduce the price. It can cause you to pay more in some cases, though, if you need to make a claim.
Add-ons might not be the cheapest way of coverage – shop around for coverage! You don't have to add on things like breakdown cover from one insurer; shop around until you find the best deal.
Talk to an insurance broker – By talking to an insurance broker, they will be able to advise you about the best options for you as a new driver.
---
The research was carried out by A-Plan Insurance, which has more than 100 branches nationwide and also has multiple job opportunities across its branch network. The company, established in the 1960s, provides a personalised service to more than 900,000 policyholders.   
A-Plan Insurance is a trading style of A-Plan Holdings, which is Authorised and Regulated by the Financial Conduct Authority.