Featured giveaway / This post contains affiliate links
Have you thought about remodelling your bathroom, but can't get over the cost or the work involved? These Bathroom DIY ideas will help you feel like you remodeled your bathroom. Remodelling projects are sometimes costly or complicated, but they don't always have to be. Bathroom DIY's are one of the areas we found that can really save money and look amazing in the end.
Bathroom DIY Options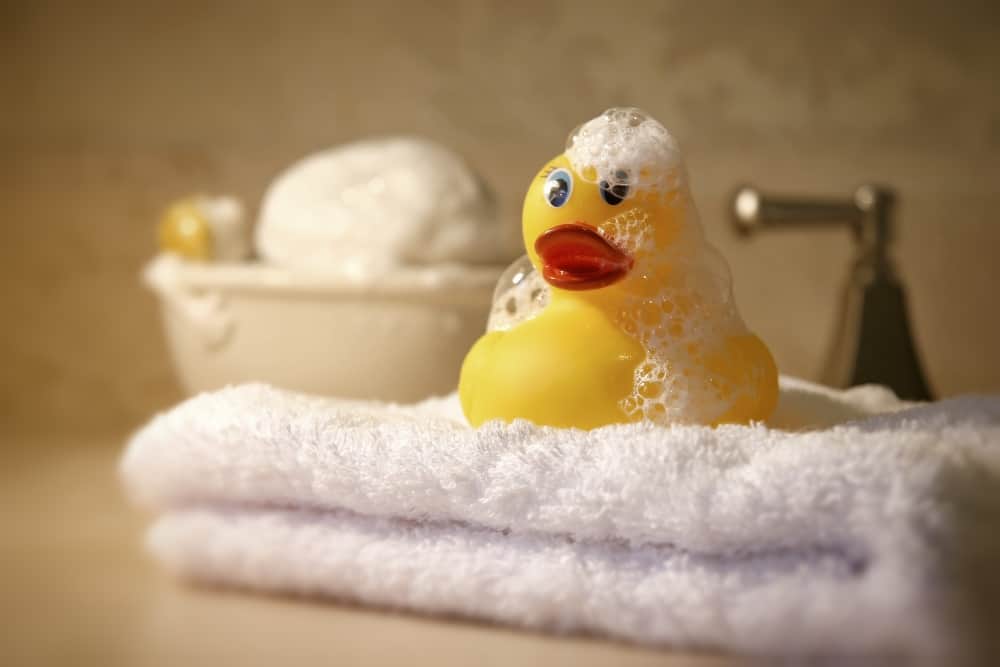 Reglaze the Bathtub/Shower
You may have a weird, old, or discoloured tub or shower that needs a little update. Normally you would just replace it with what you want, but actually you can easily reglaze them. I know it may seem like a large task, but you can get it done in one day. There are kits available that have everything you need to get started. Think about how great a bright white tub/shower would look in your bathroom. Wouldn't it brighten up the room and even give it a clean and new look?
This Bathroom DIY idea is my number one for a big difference. My only suggestion is to buy an extra roller brush, as the first one won't be good to use for the 2nd coat.
Repaint the Sink
Now that you are thinking about your tub, what about your sink? Yes, you can even reglaze/paint the sink and the sink counter! This project also takes a day for the counter and a day for the sink, but you can make it fit your style, make it look brand new and this bathroom DIY can even add value to your home like the tub can.
Build Towel Storage
Now not all of us have storage in our bathrooms, so a great way to combat this is to build towel storage. There are so many options with this bathroom DIY as well. You can build a shelf, a cabinet, over the toilet compartment, a cart and so much more. Let your imagination sore to make it fit the look you want for your bathroom. Make it the style and colour you want to fit the space without the high price tag.
The bathroom in your home is one of the places you get to relax and destress from the day with a shower or bath. Make it your own style and your own version of calm. These 3 bathroom DIY ideas will help you make it happen and even better on a budget.
Win an ADDIS InvisiFix Soap Dish
Why not update your bathroom without having to use tools or screws. The ADDIS InivisFox system is a flexible re-positional system, as well as being strong and durable. We have one of the ADDIS InvisiFix Soap Dishes to giveaway.
Prize: ADDIS InvisiFix Soap Dish
To enter simply complete the Gleam widget below, all entries are optional and each one completed will gain you more entries into the random draw.
ADDIS InvisiFix Soap Dish (AFFT)